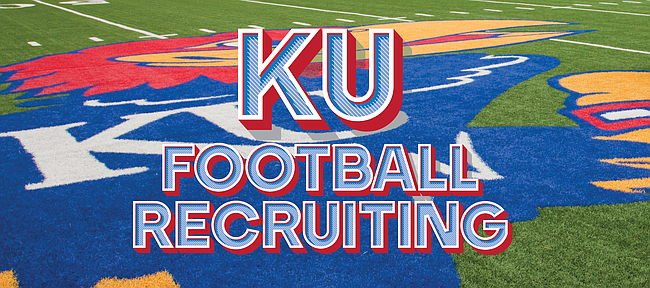 While the Kansas football team opened preseason camp this week, its coaches have been just as busy off the field, building the roster for the future.
On Friday, for the second time in less than 24 hours, KU landed a former Alabama player, via transfer.
The day after receiver Daylon Charlot announced he'd join the Jayhawks, 247Sports reported offensive lineman Charles Baldwin will also soon head to Lawrence.
Unlike Charlot, who left the Crimson Tide on his terms, Baldwin, a standout in the junior college ranks, didn't get a chance to stick around in Tuscaloosa. Alabama dismissed the 6-foot-5, 305-pound junior tackle in May for a "violation of team rules."
Baldwin enrolled at Alabama and participated in spring football before the undisclosed infraction severed his relationship with the powerhouse program.
Rivals ranked Baldwin, who played previously for ASA College, as a five-star prospect, and the No. 2 junior college recruit in the Class of 2016.
According to a report from CBS Sports, Baldwin was expected to compete for a starting spot on Alabama's offense line at right tackle. However, he couldn't stay atop the depth chart during spring practices.
247Sports reported Baldwin received a scholarship offer from KU on Monday and found out Thursday he'd been admitted to the school.
"Kansas is excited for me to come in and I'm excited to go there," Baldwin said. "I'm going to learn the playbook and work hard this season and then it will be time to rock and roll next year."
As he referenced, Baldwin wouldn't be eligible to suit up for the Jayhawks this fall, due to NCAA transfer rules. The lineman told 247Sports he had spoken with head coach David Beaty and O-line coach Zach Yenser this week, leading up to his decision.
"I've built a real good connection with them," Baldwin said. "I appreciate them giving me a second chance to play the sport I love. They've been honest with me the whole process."
As a sought-after junior college recruit, Baldwin had offers from Georgia, Mississippi State, Michigan State, Virginia Tech and South Carolina, as well.
On Friday afternoon in an interview with Jayhawk Slant, Baldwin said he wants to make an impact at KU.
"I'm going in with a chip on my shoulder and I know this is my last shot," he said. "I'm just grateful for the opportunity they are giving me. I plan on holding up my part of the bargain and helping them win some football games."