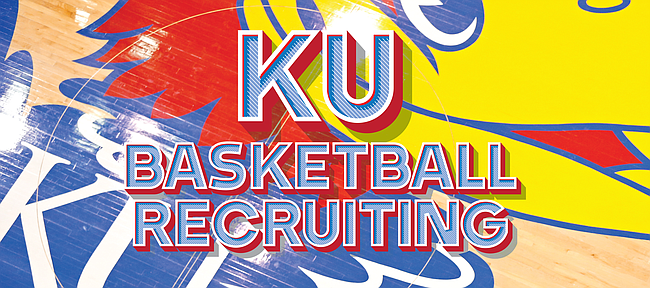 Kansas basketball's 2017 recruiting class is well positioned to land at least a couple of top-tier, elite prospects.
But it officially will be remembered as the class that began with four-star Dallas guard Marcus Garrett.
The 6-foot-5, 180-pound versatile guard from Dallas' Skyline High committed to the Jayhawks on Monday night, announcing his decision on Twitter, making him the first player in the class to orally commit to KU.
"After long talks with my friends and family, I have decided that I will further my education and basketball career at the University of Kansas #RockChalkJayhawks," Garrett wrote on Twitter.
Ranked 44th in the nation by Rivals.com, Garrett is a modern-day guard who can both handle the point, play off of the ball and fit into multiple styles and positions.
According to the Dallas Morning News, he averaged 17.7 points, 10.1 assists and 7.0 rebounds per game last year, leading Skyline to a 32-3 record.
His uncle and summer coach, Matthew Watts, told Eric Bossi, of Rivals.com that KU's strong pursuit and status as "a blue blood" was enough to inspire Garrett to end his recruitment early.
"Coach Self told us that he is going to use him in the three-guard rotations," Watts told Bossi. "He always has three guards on the floor and he fits. The best thing about about Marcus is the way he defends and he can guard the one the two and three. He will have an opportunity to come in and compete as a freshman."
At the recent Final Chapter showcase in Las Vegas, Garrett and Dallas-based Swaghouse got the chance to match-up against another elite guard in the Class of 2017, Troy Brown of the Las Vegas Prospects. Although Garrett's team was overmatched, Garrett more than held his own in the showdown with Brown, a five-star, 6-6 guard whom KU also has been pursuing. According to Bossi, who was in attendance, Garrett flashed his all-around game on the big stage.
"He's a legitimate point guard with tremendous size and strength to ward off defenders when he attacks the lane," Bossi wrote. "He got to the rim pretty much whenever he wanted to, drew fouls and also mixed in some deep jumpers. But what stands out most is his high basketball IQ and feel for the game."
This was not the first time Bossi had praised Garrett. After the Pangos All-American camp in California in early June, Bossi noted Garrett's decision to stick with his longtime summer team, Swaghouse, instead of jumping ship.
"He's proof that you don't have to play for a big name shoe team or attend a nationally known high school to make big waves," Bossi wrote.
With Kansas expected to lose senior Frank Mason and freshman Josh Jackson off of the 2016-17 squad — and possibly juniors Devonte' Graham and Sviatoslav Mykhailiuk, as well — Garrett would join Mississippi State transfer Malik Newman, who will sit out this season, as two new pieces in KU's backcourt heading into the 2017-18 season.
Garrett chose Kansas over offers from Baylor, Connecticut, Iowa State, K-State, Oklahoma State and Texas, among others.