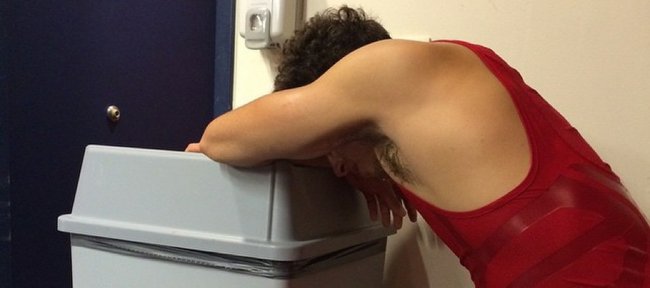 New Cleveland Cavaliers center Sasha Kaun is a proud four-year graduate of Kansas University ... and KU's Basketball Boot Camp.
The 6-foot-11, 250-pound computer science major annually aced hoops coach Bill Self's rigorous preseason conditioning program from 2004 to '08.
"Boot Camp is way harder than anything else I've ever had to do. It's very tough mentally as well as physically," Kaun said on Thursday, three days prior to today's start of daily hour-long sprints, backboard touches, defensive slides and the like.
"It's one of the best ways to train yourself to become a tougher person in life," added the 30-year-old Kaun, who played for CSKA Moscow seven seasons before signing a two-year deal with the NBA Cavaliers.
Kaun — he earned an NCAA title ring at KU in 2008 — can understand why some of the current Jayhawks are having nightmares about Self's impending Boot Camp, which starts for the 2015-16 Jayhawks this afternoon in Allen Fieldhouse, then resumes at 6 a.m. Monday, likely ending on Friday.
"Some of the running tests ... I remember hearing, '30 suicides,' and you go, 'Oh, man,'" Kaun said. A suicide is a timed run from baseline to free-throw line; baseline to halfcourt; baseline to three-quarter court; baseline to endline and back. "It's definitely tough to run, but it's even tougher to find a way to push yourself through it," Kaun added.
No basketballs are allowed on the fieldhouse court or in the practice gym during Boot Camp sessions.
"Boot Camp definitely tests you mentally and physically," said former KU guard Tyrel Reed, now a doctor of physical therapy at OrthoKansas in Lawrence. "As a player, I understood the concept of Boot Camp and getting through tough things as a team to bring us closer as a group. However, I don't think I really appreciated all it did for us as a team when I was there. Looking back on it now, I think it is an awesome thing coach Self does, and it really gets us ready to go to battle during the season. I know that I would go to battle with any one of the guys I played with at KU and love 'em to death."
Self's Boot Camp tends to be especially tough on freshmen who've never been through such demanding conditioning drills before.
"They know it's going to be tough," said Kaun, who nonetheless provided words of advice. "The biggest thing is be on time for class. Be on time for tutoring (during the week). If you do that, coach Self is happy, and you don't have to run extra — then the Boot Camp is fine and you get everybody better.
"Once you start being late and (tick) off the coach and he's (ticked) and making it harder on you ... you have to run extra, and then you're mad. It's a chain reaction and turns into a disaster. If you do it right it is easier," Kaun added.
KU freshman forward Carlton Bragg said sophomore Devonté Graham already has prepped him on one sure-to-be-challenging drill.
"Devonté keeps harping about jump-roping, seeing if I can jump rope real good so there won't be any misunderstanding, so coach won't make us run extra," Bragg said.
The good news is the 6-foot-9 Bragg knows how to jump rope.
"I used to jump like 2,000 a day. I'm pretty good at it," the Cleveland native said.
Overall, he's expecting a tough test.
"It's going to be miserable, horrible, but it's going to get us prepared for the season so I'm looking forward to it," Bragg said of conditioning.
Of fellow newcomers Cheick Diallo, Dwight Coleby, Lagerald Vick and Clay Young, Bragg stated: "We are pretty nervous because we don't know what to expect. I just know it's going to be terrible."
KU senior Evan Manning, who is about to tackle his fourth Boot Camp, said the veterans have been encouraging the newcomers.
"They don't know what to expect so the older guys try to let them know what it's going to be like, just let them know to have the right mindset. I think everyone will do great. We're going to try hard," Manning said.
Manning said nobody young or old has yet figured a way to breeze through Boot Camp.
"It's a tough week. We don't look forward to this week," Manning said.
Last year, Jamari Traylor added some levity to the proceedings.
He posted pictures on social media of KU Boot Camp's "dead man of the day" — somebody stretched out on the floor of the locker room trying to catch one's breath.
"I remember his 'dead man.' I don't know if I was ever one of them. Hopefully not," Manning said.
The Jayhawks have been prepping hard for a Boot Camp that may just be a week this season (instead of the normal two weeks) since the Jayhawks have already put in a month's work en route to winning the July World University Games.
Now in his 13th year at KU, Self also held Boot Camp at stops at Oral Roberts, Tulsa and Illinois.
The purpose?
"Get our guys in the best condition as possible, get them to be a little more responsible, tougher and relying on each other, to become a closer team," he said. "It's hard but not that hard as long as the brain doesn't tell you it's too hard. A lot of times the brain gets in the way a bit. We get to the point we say, 'Guys we didn't do this for nothing.' Even though other teams may do it or something like it, it gives us a source of pride (during the season)," Self added.
"We've been working hard, working with Hudy (Andrea, strength coach), playing pick-up as much as we can, trying to get in complete basketball shape and get ready for Boot Camp," Manning said.
Pick-up games: Who's been looking good in daily pick-up games since the start of first-semester classes in August?
"Everyone," frosh forward Bragg said. "The shocking thing is the freshmen ... how we are adapting to the system already and we haven't even started practicing yet. We are fitting in pretty well, doing all right."
Bragg said sophomore Sviatoslav Mykhailiuk is "automatic," in his outside shooting. "Wayne (Selden), Jamari, Landen (Lucas), Hunter (Mickelson) .... all those guys are getting better with the (outside) shot also," Bragg said.
Of Mykhailiuk, Manning stated: "Svi always will be able to shoot. He's a great shooter. He's worked on a lot of aspects of his game. He's made a lot of improvements since last year.
"Everyone is trying hard. It's pick-up ball. Guys get hot. Some guys don't have the best shooting nights, but what we are trying to do out there is get in shape, play hard and try to teach the new guys the principles of what we are trying to do at Kansas," Manning added.
Bragg gaining: Bragg, by the way, says he's gained "five pounds of muscle" since reporting to school in June and now weighs 228 with a goal of "235 with no fat."
He credits early-morning workouts with Hudy for the gain in muscle mass. "She's good," he said.