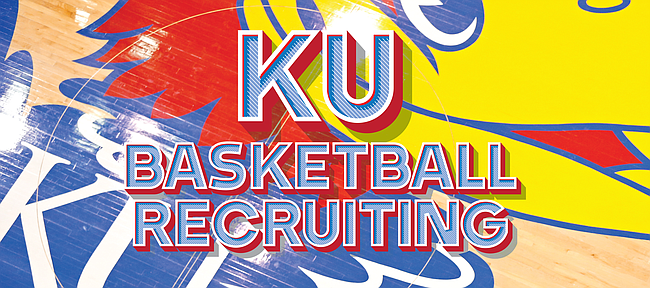 Two of the top guards and three of the premier forwards in the recruiting Class of 2016 will be attending the 31st-annual Late Night in the Phog tonight in Allen Fieldhouse.
The five blue-chippers who are sure to receive a thunderous ovation when they walk through the northwest tunnel to their seats behind the KU bench are: No. 2-ranked (by Rivals.com) Harry Giles, 6-10, Oak Hill Academy, Mouth of Wilson, Virginia; No. 5 De'Aaron Fox, 6-3, Cypress Lakes High, Katy, Texas; No. 6 Malik Monk, 6-4, Bentonville (Arkansas) High; No. 16 Marques Bolden, 6-10, DeSoto (Texas) High and No. 34 Schnider Herard, 6-10, Prestonwood Christian Academy, Plano, Texas.
Giles, who has visited Wake Forest, will also travel to Kentucky for its Big Blue Madness on Oct. 16, North Carolina on Oct. 23 and Duke on Oct. 31.
"I know I've told you guys this before but this is going to be a tough (decision)," Giles wrote in his most recent blog at USA today. It's been speculated he might want to play with No. 3 rated, Duke-bound Jayson Tatum in college.
Fox, who has visited LSU and Louisville, will attend Kentucky's Big Blue Madness and was scheduled to trek to Arizona on Oct. 30. He has said he'll choose a school shortly after the Zona trip. However, ESPN reported Thursday that Fox will not visit Arizona, after all.
"I'll be at both of their Midnight Madnesses (KU, UK) so it'll be crazy. The atmosphere will be good," Fox told Rivals.com. "I really just want to try to see a practice, some player development. I want to get to know the guys a lot better. Most of the guys will be back next year so I want to know who your teammates are. You want to know how the coach practices. I haven't seen either team practice yet."
Monk, who has visited Oregon, will also attend Kentucky's Big Blue Madness and the Arkansas-Auburn football game on Oct. 24. He also has Florida State and North Carolina on his list.
ESPN.com's analysis of Monk: "Monk is a long and extremely athletic guard that excels on the break with his ability to attack the basket and finish above the rim with ease and flare. Monk is terrific at making plays off the dribble especially in the arc with an excellent mid-range jumper off the catch or dribble. Monk can get where he needs to on the court with a strong handle and can pass when he draws a second defender but Monk is attacking to score first. Monk is also an a threat on the offensive glass. He also is very capable of easily defending both guard positions as well."
Monk's brother, Marcus, played wide receiver at Arkansas seven years ago. His cousin, Ky Madden, was Arkansas' starting point guard last season.
Bolden, who has made unofficial visits to Duke, Alabama and Wake Forest, will attend Kentucky's Big Blue Madness, then Duke's Countdown to Craziness on Oct. 17. He also has Baylor, Oklahoma, TCU and Alabama on his list.
"I'll be basing it (final decision) off of my relationship with the coaching staff and players that are coming into that school," Bolden told madehoops.com. "I just want to have the ability to step it out a bit and not just be a center down low."
Herard, who is a physical presence inside at 260 pounds, has visited Mississippi State and Texas Tech. The Haiti native also has Cal and Purdue on his list of five schools.
"There's something to be said about big guys who like to play at the rim and play with power," Rivals.com's Eric Bossi told peegs.com. "That's what Schnider Herard is all about."
Top juniors expected to attend Late Night according to Rivals.com: Michael Porter, 6-8, from Tolton Catholic in Columbia, Missouri, who is ranked No. 3 in the Class of 2017; No. 19 Jeremiah Tilmon, 6-10, from East St. Louis High; No. 26-rated Trae Young, 6-1, from Norman (Oklahoma) North, No. 37 Mitchell Ballock, 6-4, from Eudora High; No 73 Chaundee Brown, 6-5, from First Academy in Orlando, Florida and No. 141 Wyatt Wilkes, 6-8, from Winter Park (Florida) High.