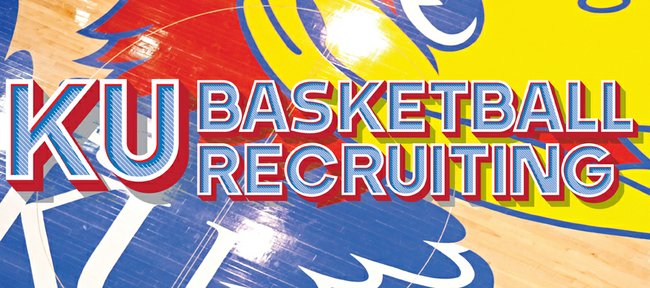 Chicago — Ben Simmons interrupted fellow Florida star and LSU recruit Antonio Blakeney's interview to break the news.
"Malik Newman just committed to Kentucky," Simmons said.
Newman had not, in fact, committed to Kentucky — or anywhere else for that matter — but it was an easy sell amid all the recruiting talk.
Questions about colleges were all the rage this week leading up to tonight's McDonald's All-American Games — and they're asked more often by players than reporters.
Nine of the 24 All-Americans, including seven of ESPN's Top 12, have yet to choose a school.
Meanwhile, Kansas and Kentucky aren't sure who's going pro, who's coming back and how many scholarships they'll have available.
These facts are not unrelated.
Kansas is in the mix for five of the seven — Jaylen Brown, Malik Newman, Stephen Zimmerman, Cheick Diallo and Brandon Ingram. Kentucky is involved with all seven.
With one eye, the recruits are watching what happens with Cliff Alexander, Kelly Oubre Jr., Perry Ellis, the Harrison twins, Devin Booker and Trey Lyles. They're checking each other out with the other.
"One of the biggest things about people who go (to the NBA) early, they win a lot," said Newman, who does not hide his intention for a short college stay.
"I'm trying to get one of these uncommitted guys to the same school. It makes sense. It is all about winning. You look good, everyone looks good. That is the biggest thing. Go somewhere you can win and go somewhere they can help you."
A 6-foot-3 combo guard ranked as the No. 4 player in the class by ESPN, Newman has been the most impressive guard in West team practices this week.
He's also been on both sides of recruiting pitches this week. Moments before Simmons broke the fake news about Newman's commitment, Blakeney expressed outrage when he heard Newman mention Kentucky to a reporter.
"The two I'm hearing the most are LSU with Antonio and Ben and Kentucky (Isaiah Briscoe)," Newman said. "Carlton Bragg has talked to me about Kansas, but he hasn't been on me like the other two.

"I think the reason why is he knows what kind of job they're (Kansas) doing on me, but if we're walkin' just me and him he'll tell me about Kansas or things me and him can do."
Along with winning, playing time is Newman's major consideration. That's why a non-power like LSU suddenly became attractive with the addition of Simmons, the No. 1 player in the class, and Blakeney.
With surprising interest from top 10 prospects Jaylen Brown, Ivan Rabb and Caleb Swanigan, Cal is hoping to be the West Coast's LSU.
"That would be kind of scary if we all choose to go to that school," Brown said.
A 6-7 small forward from Georgia, Brown also has Kansas on his list of eight finalists. He was involved in numerous conversations with fellow recruits.
"I'm working on some people," Brown said. "I'm not going to tell you who. I'm working on trying to get people on the same page."
Ultimately, Brown said, teaming up is an individual decision.
"I know it sounds bad, but I'm trying to think about myself in this process," he said. "I've got to choose the best school for me."