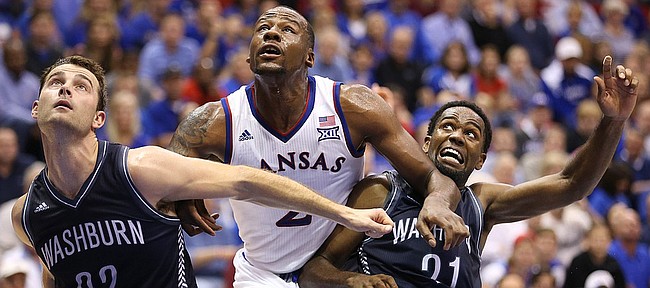 Thomas Robinson is coming off career-high averages in points (5.7) and rebounds (5.6). He has been with five NBA teams since being selected with the fifth overall pick in the 2012 draft. Not the sort of production anticipated for such a high pick.
Call him a journeyman or reach a more harsh conclusion and label him a bust, but don't call him anything but brilliant in the judgment he used in making the most important financial decision he'll ever make.
Should I stay or should I go? That question faces college basketball players blessed with NBA potential. Robinson answered that question three times: No, no, yes. He got it right all three times.
Thanks to that, Robinson has made $10,579,440 in NBA paychecks.
If he had bolted after his freshman season, when he averaged 2.5 points and 2.7 rebounds, he might have been able to earn a job in the Developmental League, but would have faded into oblivion, never earning an NBA paycheck.
Had Robinson gone after his sophomore season, he might have been selected in the second round of the NBA draft, released and signed by a D-League team. His hopes of ever making millions would have been only slightly better than the average habitual lottery-ticket purchaser.
Instead, Robinson put his team on his broad shoulders and carried it to the NCAA title game in his junior season. A winner like that gets the benefit of the doubt on draft day and sets himself up for life.
Cliff Alexander's statistics as a freshman were similar to Robinson's as a sophomore. Those who know Alexander best strongly believe that even if his mother had not prematurely tried to cash in on her son's earning potential, thereby damaging his chances at becoming a millionaire, he would have declared himself eligible for the draft, even though he said otherwise. It takes serious maturity to listen to people speaking the truth than the legion of leaches spewing superlatives. Alexander didn't have it. Most teenagers don't.
Robinson's draft position guaranteed his contract. Second-round draft choices get no such assurances.
Free agents have even less leverage, as the undrafted Alexander will soon discover
If the NCAA had the guts and wisdom to fight back against the NBA's one-and-done rule by allowing players such as Alexander a chance to return to college if they don't like how draft day went, they could use a Mulligan. That option's not available to Alexander, who could have developed into a lottery pick had he stayed at Kansas for three years as Robinson did.
Sad, but a nice lesson for others contemplating jumping too soon.