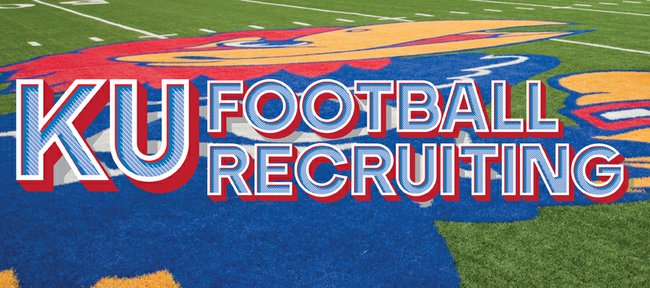 Quincy Perdue, a 6-foot-3, 210-pound wide receiver from the University of Alabama-Birmingham, will leave UAB and transfer to Kansas University for the upcoming season, sources close to the KU program told the Journal-World on Thursday morning.
Perdue, a former three-star prospect out of Lassiter High in Georgia, is expected to be eligible immediately because of the ongoing situation at UAB, which not long ago dropped its football program but recently announced that it was bringing it back.
Perdue played in six games at UAB as a true freshman in 2014 and finished with 82 yards and a touchdown on two receptions, including a long haul of 75 yards.
His length, size and speed make him an ideal candidate to work down the field and he brings some needed experience — albeit not much — to one of KU's thinnest and most inexperienced positions.
Out of high school, Perdue received offers from Florida Atlantic, Marshall, Memphis and Troy. Coaches from many of those same schools checked in with him after learning he planned to transfer, with Mississippi State adding itself to the mix.
News of Perdue's addition comes at a terrific time for the Jayhawks, who, on Tuesday, dismissed former juco transfer and deep-threat wide receiver Rodriguez Coleman for violating team rules this spring.
Because of the unique circumstances surrounding Perdue's transfer, the former UAB Blazer will retain his entire clock and have four years left to play out his three remaining years of eligibility.