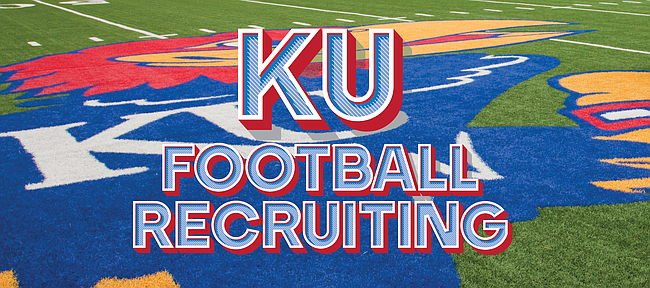 Months of hard work and pavement pounding began paying off early Wednesday morning, when Kansas University football coach David Beaty announced the signing of a handful of mid-year junior college transfers.
Riverside (California) College defensive tackle Isi Holani, Highland Community College defensive tackle DeeIsaac Davis and versatile wide receiver/defensive back Stephan Robinson from Northeastern Oklahoma JC became the first in the Class of 2016 to officially join the Jayhawks on Wednesday.
"We are very excited to be adding DeeIsaac, Isi and Stephan to our program," Beaty said in a news release. "It is our goal to build Kansas football by addressing our biggest needs and at the same time finding the right people who fit the profile of who we want to be Jayhawks. All three of these guys help us accomplish that."
Beaty, one of KU's most active coaches on social media, announced the signings on Twitter.
Holani, a 6-foot-2, 315-pound, three-star prospect from Riverside College in California, made an official visit to Kansas last weekend and ended his recruitment Monday afternoon.
Holani, who hails from Hilo High in Hawaii and figures to add immediate depth to KU's defensive line, had offers from Kansas State, Hawaii, Oklahoma State, Colorado State, Boise State, Nevada, and Fresno State.
Robinson, a 5-foot-11, 173-pound two-star athlete who could play wide receiver, defensive back and on special teams, will have four years remaining to play out three seasons of eligibility.
Two of Robinson's official visits during the recruiting process were to Kansas and Tennessee and, according to JayhawkSlant.com, both Nebraska and Virginia Tech recently tried to get involved with him.
Robinson also had offers from Southern Miss, Tulsa, Arkansas State, and Utah State.
Davis, a 6-foot-4, 295 pound two-star defensive tackle from Highland Community College drew serious interest from several other programs after he committed to Kansas in early November, picking up new offers from Southern Miss, Western Kentucky, New Mexico and Ohio.
Linebackers coach Kevin Kane began recruiting Davis midway through the 2015 season and Davis, who originally hails from Andover High near Wichita, ultimately chose Kansas over New Mexico.
All three players visited KU in the last month and are expected to be on campus in time for the beginning of the spring semester and spring football.
"These student-athletes address our immediate needs," Beaty added. "Having the opportunity to get these guys on campus in January was huge for our program moving forward and then also knowing we would have Stephan for three years was an added bonus."