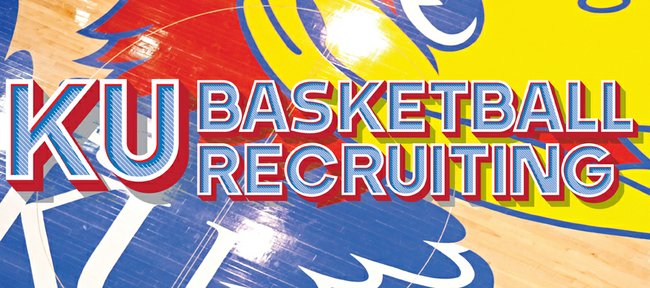 Alabama has emerged as a major player for Kansas University basketball recruiting target Marques Bolden, a 6-foot-10, 240-pound senior center from DeSoto, Texas, who according to reports made an unofficial visit to Tuscaloosa over the weekend.
New 'Bama coach Avery Johnson recently hired Texas Titans AAU coach Scott Pospichal, who worked with Bolden in the past.
Alabama recently received a commitment from 6-6 shooting guard Terrance Ferguson of Tulsa, Oklahoma, who played ball at Prime Prep in Dallas last season.
Bolden, who is ranked No. 14 in the Class of 2016 by Rivals.com, is scheduled to visit Duke on Sept. 18-19 and KU on Sept. 25-26. He also says he will attend Late Night in the Phog on Oct. 9 on an unofficial visit. He recently had to cancel an upcoming Sept. 4 visit to Kentucky because of scheduling conflicts.
On Monday, he issued a final list of eight schools: KU, Alabama, Duke, TCU, Oklahoma, Kentucky, Wake Forest and Baylor.
Player poll: A USA Today panel of more than 30 elite AAU basketball players selected Harry Giles "most likely No. 1 NBA Draft Pick" out of all the youths who competed on the AAU circuit this summer.
Giles, a 6-10 senior from Oak Hill Academy in Mouth of Wilson, Virginia, who is ranked No. 2 in the Class of 2016, will visit KU for the Oct. 9 Late Night in the Phog.
He's also considering Duke, North Carolina, Kentucky and Wake Forest. Giles also won "best face-up game" by those who were polled.
According to the panel, the biggest trash talker on the AAU circuit is No. 1-ranked Josh Jackson, a 6-7 senior shooting guard from Prolific Prep in Napa, California. He has visited Maryland and has said he wants to visit KU, Arizona and Michigan State. UCLA, UNLV and Villanova also are on his list.
Best dunker is … No. 11-ranked Ferguson, who recently committed to Alabama over KU and many others.
Best back-to-the-basket game belongs to … Bahamas native DeAndre Ayton, a 6-11 junior center from Balboa City School in San Diego who is ranked No. 1 in the Class of 2017. He's considering KU, Kentucky, Arizona, San Diego State, North Carolina, Cal, Michigan, Duke and others.
Most likely to break a rim is … senior Edrice "Bam" Adebayo, a 6-9 forward from High Point (North Carolina) Christian who is ranked No. 7 in the Class of 2016. He's considering KU, Kentucky, North Carolina, Louisville, N.C. State and others.
Most likely to live on SportsCenter's Top 10 is … Michael Porter Jr., a 6-8 junior from Tolton Catholic in Columbia, Missouri. Porter, who plays for MoKan Elite, has a list of KU, Duke, Missouri, Stanford, Washington, UCLA, Indiana, Virginia, Syracuse and Kentucky.
Toughest defensive assignment is … Udoka Azubuike, 6-11 senior center from Potter's House in Jacksonville, Florida, who is ranked No. 26. Florida State, KU and Duke are said to be leading Florida, Kentucky, Georgetown, Auburn, Cal, Maryland, Texas, North Carolina State and Wake Forest.
Best killer instinct belongs to … Rawle Alkins, a 6-4 senior shooting guard rom Christ the King High in Brooklyn, who is ranked No. 15. He's considering KU, Kentucky, North Carolina, Indiana, St. John's, Arizona, Louisville, Texas, N.C. State, Maryland and UNLV.
For a complete list of the USA Today awards go to http://ljw.bz/1Jvmm2X
Top freshmen: SI.com has come out with a top-10 list of "high-impact freshman" for the upcoming season.
LSU's Ben Simmons is first, followed by Kentucky's Skal Labissiere, Mississippi State's Malik Newman, Duke's Brandon Ingram, Cal's Jaylen Brown, UK's Jamal Murray, Maryland's Diamond Stone, Marquette's Henry Ellenson, Arizona's Allonzo Trier and KU's Cheick Diallo.
Of Diallo, whose academic credentials are still being considered by the NCAA Eligibility Center, SI.com wrote: "Diallo could have a huge impact immediately for the Jayhawks — or he could not play at all. In what seems an all-too-familiar scenario that must be all-too frustrating for coach Bill Self, Diallo may not be eligible to play right away this season as the NCAA reviews his high school, Our Savior New American, in Centereach, N.Y. After losing heralded freshman Cliff Alexander to an NCAA probe late last season, this is certainly not what Self wanted for his star first-year big man this summer. After averaging 17.5 points, 10.5 rebounds and 2.5 blocks a game as a high school senior, Diallo seems ready to do everything for Kansas. He's praised for his high motor and tenacity in chasing rebounds, but his most important mission for this summer is simply to ensure he'll see be on the floor when the season starts."