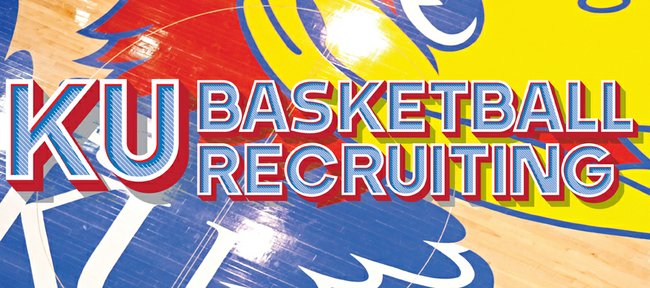 Kansas University senior forward Perry Ellis is featured on the regional cover of Athlon's College Basketball 2015-16 Preview Magazine.
Some other regional covers picture Kentucky's Tyler Ulis and Alex Poythress; Arizona's Kaleb Tarczewski; Indiana's Yogi Ferrell; LSU's Ben Simmons; Maryland's Melo Trimble and Virginia's Malcolm Brogdon; Michigan State's Denzel Valentine and Michigan's Caris Levert; North Carolina's Marcus Paige; Syracuse's Trevor Cooney; UCLA's Bryce Alford and Wisconsin's Nigel Hayes.
The magazine's preseason rankings have yet to be revealed. The magazine hits stores on Sept. 8.
Meanwhile, KU is ranked sixth in the preseason Top 25 of Lindy's Magazine. Maryland is No. 1, followed by North Carolina, Kentucky, Indiana and Virginia. Wayne Selden Jr., is shown on the cover with Nebraska's Shavon Shields, Missouri's Wes Clark, Creighton's James Milliken and Kansas State's Justin Edwards.
No KU players on first team: Blue Ribbon Yearbook has announced its five-player preseason All-America first team. Players are: Kentucky freshman Skal Labissiere, LSU freshman Ben Simmons, Virginia senior Malcolm Brogdon, Iowa State senior Georges Niang and Providence junior Kris Dunn.
Azubuike update: Nigeria native Udoka Azubuike, a 6-11, 260-pound senior forward from Potter's House in Jacksonville, Florida, who is ranked No. 26 nationally in the Class of 2016 by Rivals.com, has yet to announce dates for campus visits. Florida State, KU and Duke are said to be leading Florida, Kentucky, Georgetown, Auburn, Cal, Maryland, Texas, North Carolina State and Wake Forest.
"Azubuike has great size, length, athletic ability, mobility and coordination. He runs the floor extremely well. He is an above the rim finisher with power when he receives drop off passes created by dribble penetration," ESPN.com writes of Azubuike, who has a 7-5 wingspan. "He also can get to the basket with one or two dribble clear paths. He area rebounds at rim level, blocks shots and simply makes opponents think twice about challenging him in the lane. Azubuike must continue to learn the game and skillwise work on his hands, foot work and develop a move and counter move with his back to the basket."
ESPN adds: "Azubuike is a true center that has all the physical gifts to be a special player. His game will go to an even more elite level once he is able to add some skill and feel development. Azubuike has off the charts upside."
Azubuike is known as one of the most powerful players in the Class of 2016. He told the Louisville Courier-Journal he actually broke a rim once, snapping the metal cylinder into two pieces.
"Everybody was like, 'Wow, it's amazing,'" he tells the Courier-Journal. "I'm a power player. Sometimes when I get really mad in games, I really pull down the rim. I just try to prove that I'm unstoppable."
"He's just a monster," Wendell Carter, Azubuike's 6-foot-10 Georgia Stars AAU teammate tells the Courier-Journal. "If I catch it in the high post and he's asking for it, I'm going to give it to him, because I know that's two points or they're going to foul him. He's a beast, man. That's all I can say."
For Azubuike highlights go to the Web address http://bit.ly/1EpV2E4
Maui tournament impressive: ESPN Hall of Fame announcer Dick Vitale recently commented on the Maui Invitational, set for Nov. 23-25, in Lahaina.
"My friends, this field is loaded. I love it when quality matchups take place early in the season, giving an indication of the teams' strengths and weaknesses," Vitale writes at ESPN.com.
"The first round features Kansas against Chaminade, UCLA taking on UNLV, St. John's facing Vanderbilt and Indiana matching up against Wake Forest. These eight have combined for 20 national championships and 47 Final Four appearances.
"This tournament has so many interesting facets to it. Four of the winningest programs in Division I college basketball history are in this field (No. 2 Kansas, 2,153 wins; No. 7 UCLA, 1,803 wins; No. 8 St. John's, 1,795 wins; No. 10 Indiana, 1,756 wins.) You have great former players patrolling the sidelines in Danny Manning (Wake Forest), Steve Alford (UCLA) and Chris Mullin (St. John's). Imagine if they took the court.
"There is a lot of talent when looking at these squads. Guys Like Perry Ellis, Wayne Selden Jr. and Frank Mason III of Kansas; Yogi Ferrell and a healthy James Blackmon Jr. of Indiana; Bryce Alford of UCLA; Damian Jones of Vanderbilt; and Devin Thomas of Wake Forest will shine.
"You could see Alford face his alma mater in Indiana and Manning face his alma mater in Kansas. It should be a fun tournament to watch."