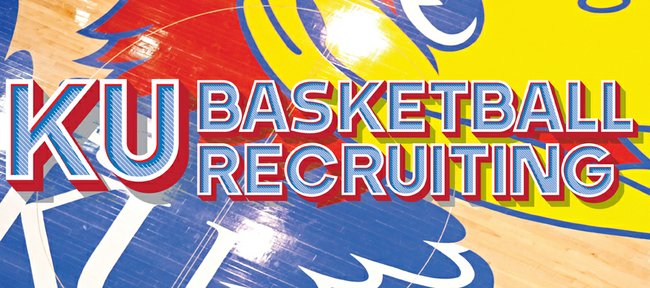 Future Kansas University basketball forward Carlton Bragg was mighty nervous before Wednesday's McDonald's All-America game, the Cleveland Plain Dealer reports.
"My heart was pounding," the 6-foot-9, 225-pound forward from Cleveland Villa Angela St. Joseph told his hometown paper after scoring nine points and grabbing two rebounds in the West's 111-91 loss to the East in Chicago. "That was a big stage for me. I was excited. Being out here felt good."
Bragg had one of the night's most exciting plays — a steal and breakaway windmill slam dunk.
"I had a fast break, and it just happened," Bragg, Rivals.com's No. 15-rated player nationally, told cleveland.com. "I was thinking about going between my legs, but I wasn't quite warmed up. The windmill I felt like I could have got it so I just did it.
"You get a once-in-a-lifetime chance, and this was a great opportunity for me," Bragg added of his enthusiasm of playing in the game.
Diallo update: KU recruiting target Cheick Diallo burst on the national scene by earning MVP honors at the McDonald's game.
The 6-foot-9, 220-pound senior forward from Our Savior New American High in Centereach, New York, who is ranked No. 7 nationally by Rivals.com, scored 18 points, grabbed 10 rebounds and outplayed No. 1-ranked Ben Simmons and No. 3 Malik Newman, who had seven points and one point respectively.
Diallo, who is originally from Mali, put up a double double in just 17 minutes. He impressed the media by his hustle and ability to run the court.
"A lot of people came to watch me so I'm so excited," Diallo told Rivals.com after the game. "That's my first time playing in front of a crowd like that. I'm just so excited. I don't really know what to say."
Diallo has a final recruiting list of KU, Kentucky, St. John's, Iowa State and Pittsburgh. The good news, USA Today reports, is KU is one of the schools with coaches who correctly pronounce his name. It's pronounced SHECK, the paper indicates, not Check or Cheek.
"Kentucky gets it right. I know that, and I think Pitt and Kansas get it right too," Diallo told USA Today. "It's funny that people still say it wrong. But I don't mind. I'm so used to it by now. I just go on and answer them. I do recognize when people say it the right way since it doesn't happen too much."
Diallo told the Lexington Herald-Leader that playing time is a huge factor in choosing a college.
"I don't want to go to some school and play like ... 20 minutes," he said. "I want to go to school to play more time.
"That's what I'm waiting for," Diallo said of the April 26 early entry deadline for the NBA Draft. "I want to know who's going and who's staying."
Zimmerman update: Stephen Zimmerman, a 7-footer from Bishop Gorman in Las Vegas who is ranked No. 11 nationally, scored six points and had six rebounds in 15 minutes for the losing West team.
Zimmerman has a list of KU, Kentucky, Arizona, UCLA and UNLV.
"I want to take the least amount of risk as possible. It's my dream to go to the NBA and I want to do whatever it takes to get there," Zimmerman told USA Today.
He told the Lexington Herald-Leader: "I have days where I'm in love with one school, and then days when I'm in love with another school. I'm still not going to try to rush it. I'm taking my time."
He added: "I can see myself being successful at any of the five schools on my list. I really trust all the coaches, that they're going to help me and get me better. It's just about making that decision."
Brown update: No. 2-rated Jaylen Brown, 6-7 from Wheeler High in Marietta, Georgia, who scored nine points for the East, told the Lexington Herald-Leader he had "about a month" to go in his recruitment. He's considering KU, Kentucky, California, Georgia, Georgia Tech, Michigan, UCLA and North Carolina.
"If I choose a school within the next two weeks that I think I like the most, and they don't have any NBA guys, then I won't have to wait until whatever the NBA deadline is," Brown said of April 26. "But, if I do, then I'll probably wait."