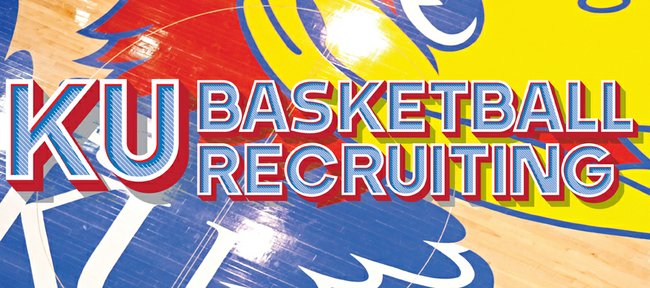 Carlton Bragg, a 6-foot-9, 225-pound senior basketball power forward from Villa Angela St. Joseph High in Cleveland, who is ranked No. 14 in the Class of 2015 by Rivals.com, had a great in-home visit with Kansas University coach Bill Self on Thursday, Bragg's mentor, Michael Graves, told Zagsblog.com.
He'll visit KU for the Oct. 10 Late Night in the Phog and also is considering Kentucky, Arizona, UCLA and Illinois.
"We were really impressed with the presentation, tradition and the present and future of the Kansas program," Graves told Zagsblog. "They showed Carlton clips of past Jayhawks and the way (Self) likes to use his power forwards.
"They also talked about the academics of Kansas and we were really impressed with the virtual tour we got to see. The 39-room state-of-the-art dorm for the men's basketball program is groundbreaking in two weeks. They love Carlton's skillset and said he might be the most skilled big man in the 2015 class," Graves added.
KU has not announced a date for groundbreaking for the new apartments for basketball players and other students, but the date is indeed expected to come soon, according to KU officials. Kentucky also has a new state-of-the-art dorm for its hoops players. Bragg will visit UK for the Oct. 17 Big Blue Madness.
"I had a different image of coach Self, but he was pretty laid-back," Graves told Jayhawkslant.com. "He was funny and made us feel right at home. Coach Self came in and gave everybody a hug, and he told us that this is a kid (Bragg) that he really needs to get down to Kansas.
"Coach Self said the fans love Carlton and they will embrace him," he added. "He said Carlton is somebody Kansas really needs in the 2015 class. It's really different when you hear that in person. You can talk over the phone and stuff like that, but it really is different when you hear it in person."
On Friday, Self was to visit the home of No. 6-rated Cheick Diallo, a 6-9 senior from Our Savior New American High in Centereach, New York. Diallo will visit KU Sept 19-21.