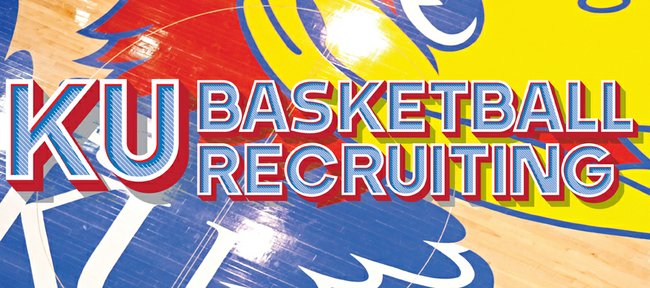 Malik Newman, a 6-foot-3 senior combo guard from Callaway High in Jackson, Mississippi, has had in-home visits with Kansas University coach Bill Self, Kentucky's John Calipari and North Carolina State's Mark Gottfried so far this week. UConn and Texas A&M;'s coaches are also expected to visit with Newman, Rivals.com's No. 3-rated player, in coming days.
"He said that he will play me as a combo guard," Newman told the Jackson Clarion-Ledger, referring to Self, who visited Tuesday. "Sometimes there will be two shooting guards on the floor or two point guards on the court at the same time. I'll never have to just play one position and I like that.
"He thinks I'll be able to make a big impact on the team and that will impact my spot for the draft," the likely one-and-done player added.
Newman told the Clarion-Ledger he wants to visit KU this fall. He may attend Kentucky's Big Blue Madness on Oct. 17.
"(Calipari) said Drake might come this year. That would be a really good event to go to," Newman said, acknowledging he's a fan of Drake, the Canadian rapper, songwriter and actor. "It really lets me know what they're working with and that (UK) has a lot of connections."
Of Calipari's pitch, Newman told the Clarion-Ledger: "He said his goal is to let us accomplish our dream (NBA) and help me the best way he can."
For the Clarion-Ledger story, go to http://ljw.bz/ZiE1s1
Ingram chats with Self: Self on Wednesday visited the home of No. 18-rated Brandon Ingram, a 6-8 small forward from Kinston (North Carolina) High, who will visit KU for the Oct. 10 Late Night in the Phog.
"In-home visit with Kansas went great! #RockChalkJayhawks," Ingram wrote on Twitter.
Self in New York: Self today will meet with Cheick Diallo, a 6-9 center from Our Savior New American in Centereach, New York. Pitt coaches visited Diallo on Wednesday and Iowa State on Thursday, with UK's Calipari to visit on Sept. 18, according to Zagsblog.com. Diallo will make an official recruiting visit to KU on Sept. 19-21 and travel to Iowa State, Sept. 26, and St. John's, Oct. 18.
New ESPN rankings: ESPN.com has updated its recruit rankings, with 7-footer Thon Maker relinquishing his No. 1 spot in the Class of 2015 following his decision to play for Athlete Institute in Canada this season.
Future LSU player Ben Simmons, a shooting guard from Montverde Academy in Florida, moved up a slot and took over the top spot. KU target Jaylen Brown, a 6-7 forward from Wheeler High in Marietta, Georgia, moved up from No. 8 to No. 2. He'll be attending Late Night.
"He's an aggressive and powerful scorer with a college-ready body, and we've yet to find a defender in the class who can consistently contain him," ESPN's Adam Finkelstein wrote of Brown, who met with Self on Wednesday. "With an improving perimeter skill set and an underrated passing game to complement his attacking style, he's being recruited by all the blue bloods and will make an immediate impact on college basketball a year from now."
Combine not needed: Self told ESPN's Andy Katz on Thursday he has no plans to hold a two-day scouting combine for NBA scouts like the one Kentucky will run on Oct. 10-11. Self said he's comfortable letting scouts come to practice whenever they want during the course of the season. For Katz's take on UK's pro day, go to http://ljw.bz/1CYcQCp