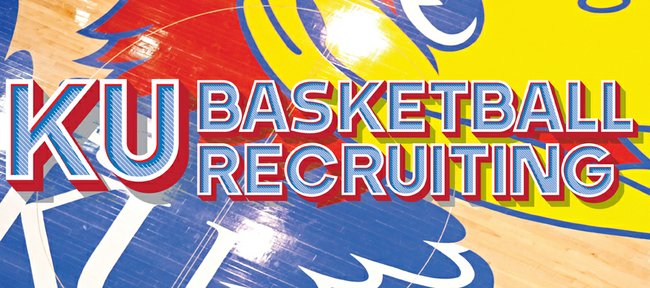 Ukrainian basketball sensation Sviatoslav Mykhailiuk, a 6-foot-6 wing who has been compared to the San Antonio Spurs' Manu Ginobili and the late Drazen Petrovic, will be making a recruiting trip to Kansas University this weekend.
Mykhailiuk, who turns 17 in June, has graduated high school in Cherkasy, Ukraine and reportedly has decided to play college basketball for two seasons before entering the NBA Draft when he turns the age minimum of 19.
Several teams in Europe reportedly have been looking to sign Mykhailiuk, who is considered perhaps the top outside shooter in all of Europe. It's still possible those teams may try to make late bids to corral the top prospect.
He played in a Ukrainian pro league last season, but reportedly was not paid, thus is eligible to compete in the U.S. in accordance with NCAA amateurism rules. He will have to go through the NCAA clearinghouse like all other athletes and have a qualifying standardized test score matched with grades in his core courses. Mykhailiuk already speaks fluent English as his high school specialized in foreign languages. His dad is a college professor.
"He is the best prospect in Europe in a long time, probably since Ricky Rubio," writes nbadraft.net. "What Mykhailiuk showed at the recent U16 European championships was a mix of athleticism, skills and feel for the game that is extremely rare to see in a European player, or any player of his age, for that matter."
Mykhailiuk averaged 25.2 points, 8.0 boards and 3.4 assists for the Ukrainian National Team in the 2013 FIBA Europe Under-16 championships. He scored two points off 1-of-4 shooting (0-3 from three) with two turnovers and a steal while playing 13 minutes in the World Select Team's loss to Team USA at the Nike Hoops Summit on April 12 in Portland. He was by far the youngest player in that game.
"The Ukrainian shooting guard (at Hoops Summit practices) showed intriguing athleticism and the ability to create space or find the open man off the dribble. Throwing a number of terrific passes and knocking down a step-back 18-footer isolated on the wing in the clutch, he's stood out on the few chances he's had to make an impression," wrote draftexpress.com. "Competing regularly against older players may become the norm for Mykhailiuk who has had a number of college teams come out to the Ukraine to recruit him. The son of a professor, he attends a multi-lingual school in the Ukraine, speaks very good English, and is in position to potentially commit to and attend an NCAA institution starting this fall even though he'd only be 17 years old for the duration of his freshman year, making him one of the youngest players in college basketball history. The target of a number of top-level Euroleague teams as well, Mykhailiuk is one of the more intriguing 1997-born prospects outside of the United States."
Along with KU and Virginia, Mykhailiuk is also reportedly considering Michigan. Oregon and Iowa State have also been mentioned by some analysts.
"I'm thinking about going to pro, going to college. Both sides have advantages and disadvantages. I'm still thinking," Mykhailiuk told Jonathan Givony of draftexpress.com at the Nike Hoops Summit. "I play shooting guard, point guard, wing. I am a universal player from 1 (point guard) to 3 (small forward). I think I showed what I can do in the previous European Championship.
"I'm working on dribbling, shooting, everything. I do two practices every day. I want to say thanks to my club, my coach who practices with me every morning, gives me his experience and develops me to be a high level basketball player."
Of where he wants to be in three years, he told Givony: "I want to be in the NBA like all players. I will try to reach this goal to go to the NBA."
KU, by the way, has two scholarships left to offer players following the transfers of Naadir Tharpe and Andrew White III. KU currently has a recruiting class of Cliff Alexander, Kelly Oubre and Devonté Graham.
He can jump: A shot of former KU wing Andrew Wiggins leaping was posted on Instagram on Thursday by P3, a sports science/training company. He was testing his vertical leap and was pictured quite high off the ground. The picture went viral on social media. For a shot of Wiggins' leap, click here.