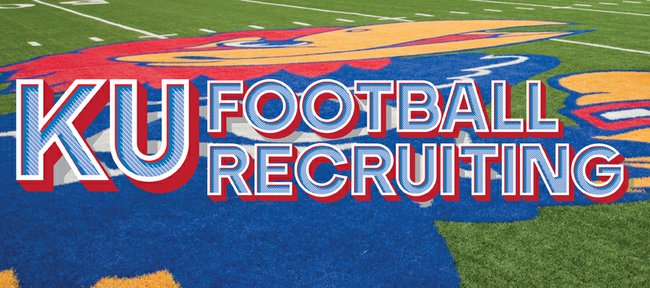 The Kansas University football team's backfield depth got a little thinner on Saturday with the news that four-star freshman tailback Traevohn Wrench would not be eligible this season and, instead, will enroll at Butler County Community College.
Marvin Diener, Wrench's high school coach at Gardner-Edgerton, confirmed the plans to the Journal-World on Saturday.
Diener said Wrench reported to Butler two weeks ago.
Wrench, a 6-foot, 191-pound tailback, was one of the top pick-ups in KU's 2014 recruiting class. He was the first player in the incoming recruiting class to orally commit to Kansas. He chose KU over interest and offers from several major college football programs but did not qualify for enrollment this fall.
Inside the KU program, Wrench's academic issues have been well known for months. Despite missing out on a player who tore up the Kansas prep scene for the past three seasons, the Jayhawks' coaching staff has put together a running back corps capable of surviving the loss.
Seniors Brandon Bourbon and Taylor Cox are the most experienced backs in the rotation, while newcomer De'Andre Mann, a juco transfer, and incoming freshman Corey Avery also figure to factor into the mix in 2014. Also, senior wide receiver Tony Pierson may still steal away a few carries, so Wrench's absence, though disappointing for the future, is not likely to cripple KU in the short term.
Wrench recently told JayhawkSlant.com he hopes to return to the KU football team once his academics are in order, but the absolute earliest that could become a reality is 2015.