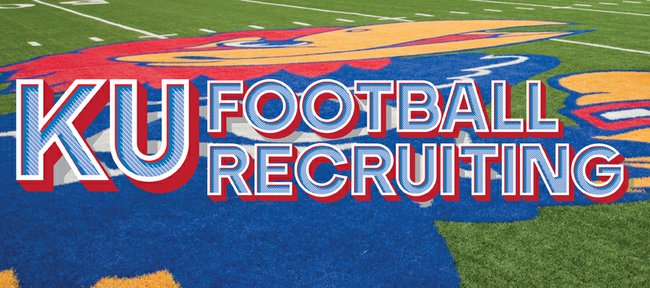 Kansas University's football team may be a step closer to adding a familiar name to its roster.
According to his Twitter account, Frankie Seurer, the son of former Kansas great Frank Seurer, will join the Jayhawks as a walk-on quarterback.
"Dreams do come true," the younger Seurer posted on Twitter on Wednesday. "Officially on the KU football team. RockChalk# WeOn#"
A KU spokesperson said Wednesday that walk-ons had not officially been added to the roster at this time.
The older Seurer played at Kansas in 1980 and from 1982-83. He ranks second all-time at KU in career completions (467) and attempts (934), is tied for second in career 300-yard games (4), third all-time in career touchdown passes (30) and fifth on the all-time single-season passing yards list, as he threw for 2,789 yards during the 1983 season.
His son, a 2013 Olathe South graduate, played the 2013 season at Hutchinson Community College, where he began the season as a back-up but made four starts after an injury knocked the Blue Dragons' starter out for the season. During his four starts, the 6-foo-1, 191-pound Frankie Seurer completed 91 of 159 passes for 1,115 yards, 10 touchdowns and five interceptions.
During an interview with The Hutchinson News following Hutch's 57-0 victory in the Salt City Bowl last December, the game's MVP talked about his hopes of becoming a Jayhawk.
"Ever since I was 5, it's been my dream to play at KU," he told the paper. "It's time to make it happen."
As a walk-on, Frankie Seurer would not count against KU's numbers for the 2014 recruiting class. The Jayhawks currently have 23 commitments — three of them mid-year signees — in the Class of 2014 and as many as three spots remaining. Signing day for KU's scholarship additions is Wednesday.