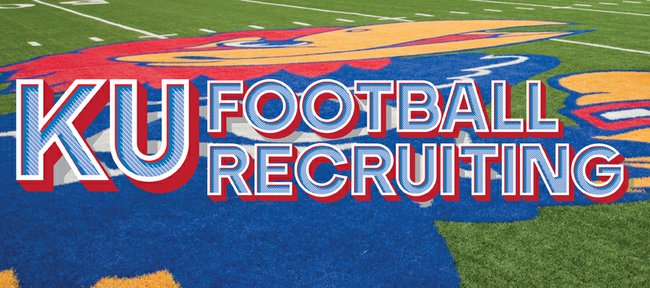 The Kansas University football program continued to add to its 2014 recruiting class on Tuesday, as outside linebacker Josh Ehambe, a two-star prospect from Prime Prep Academy in Arlington, Texas, orally committed to the Jayhawks during an in-home visit.
KU secondary coach Scott Vestal was the lead recruiter for Ehambe, who chose Kansas over offers from Washington State, Colorado State, SMU, Louisiana Tech and others.
Ehambe, 6-foot-3, 230 pounds, took an official visit to KU last weekend and, according to a report from JayhawkSlant.com, liked everything he saw and heard in Lawrence.
Vestal first got involved with Ehambe last spring and the Jayhawks offered him a scholarship last summer. Both Vestal and Weis were present at the in-home visit during which Ehambe committed on Tuesday.
"My family was impressed with him," Ehambe said of Weis in an interview with Jon Kirby. "They liked how he sold the Kansas program and he was a great guy. He coached in the NFL for 17 years, at Notre Dame, and all over the country. He has a lot of experience and he is a good coach."
Of Vestal, Ehambe had similar high praise.
"He did a real good job recruiting me," he said. "Our relationship got good over that time. I feel like he's someone I can trust."
Ehambe becomes the 17th member of KU's current recruiting class, leaving the Jayhawks with as many as nine spots still to fill.
His size and ability to rush the passer fit in with KU's recent trend of bringing quicker, faster guys into the program and putting them all over the field.
Ehambe will be eligible to make his commitment official on national signing day, Feb. 5.