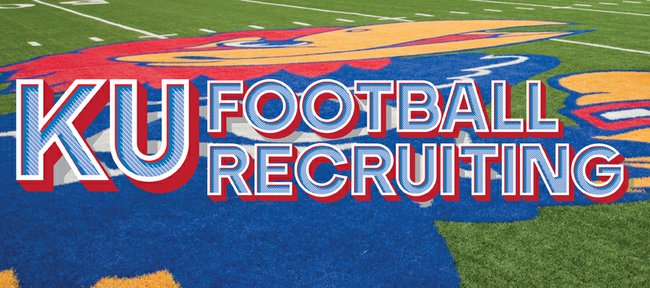 The presence of Aaron Rodgers and a big-time college basketball victory proved to be beneficial for the Kansas University football program, which landed a pair of commitments on Sunday.
Dallas wide receiver Derrick Neal, of Lincoln High, and Hartnell Community College defensive end Kapil Fletcher both orally committed to join the Jayhawks on Sunday after enjoying official visits to campus over the weekend.
Neal, 5-foot-10, 155 pounds, is a three-star prospect who originally committed to Texas Tech but then changed his mind and committed to play basketball at UT-Arlington before deciding to go the football route again.
He chose KU over New Mexico and late interest from TCU and Baylor, and told Jon Kirby of JayhawkSlant.com that Saturday's KU basketball game played a big role.
"It was a good experience," he said. "I loved it and how all of the fans were pumped up. I have never seen a crowd like that before."
Neal is known as a playmaker on both sides of the ball and could get a look at cornerback as well as receiver.
Fletcher, a 6-4, 255-pound two-star edge rusher with just two years of football experience chose KU over interest from Colorado, Hawaii, Mississippi State, New Mexico and others.
KU defensive line coach Buddy Wyatt played a big role in landing Fletcher, and the wild Allen Fieldhouse environment did not hurt either.
"One thing that impressed me was the atmosphere by the Kansas fans at the basketball game," Fletcher told Kirby. "I have never witnessed anything like that. It was crazy and words can't describe it. They have good fan support at Kansas."
Fletcher played the 2013 season with running back De'Andre Mann, a juco All-American who also visited Lawrence this weekend.
The additions of Neal and Fletcher bring the total number of commitments in KU's 2014 recruiting class to 16. Three of those prospects — defensive backs Ronnie Davis and Anthony Smithson and offensive lineman Keyon Haughton — signed in December and will report to campus for the spring semester. The rest of the class, which has as many as 10 spots still remaining, can sign starting Feb. 5.