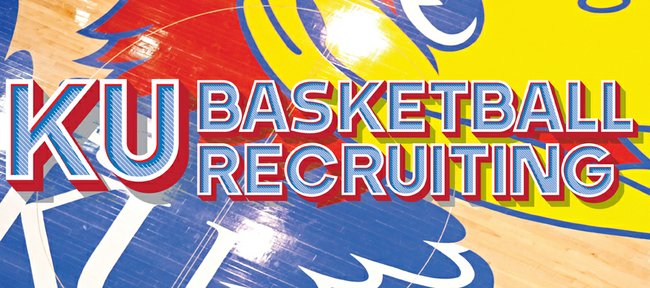 Stephen Zimmerman, a 7-foot senior center from Bishop Gorman High in Las Vegas who will visit KU for the Oct. 10 Late Night in the Phog, will have an in-home visit with KU's Self on Sept. 15, Jayhawkslant.com reports.
Zimmerman scored 22 points and grabbed 10 rebounds in Team USA's 137-135 loss to Team New York on Sunday in New York. He showed range past the three-point line in the game.
"I'm just trying to be the most 'overall' player I could be," he told Zagsblog.com.
Zimmerman, who is ranked No. 7 in the Class of 2015 by Rivals.com, also will make official visits to Kentucky, UCLA, North Carolina and Arizona.
Kasongo not a KU recruit: Ray Kasongo, a 6-foot-9 forward from Canada who visited KU last weekend, is no longer being recruited by the Jayhawks, his mentor, Brandon Bender, confirmed Monday.
The Jayhawks, who do not have a real need for bigs this upcoming season, will apparently save the scholarship and go into the season with 12 scholarship players. Several big men are on the radar in the Class of 2015.
Bender told Rivals.com that the unranked Kasongo will visit Indiana Sunday and Monday and may visit LSU. Michigan State remains on his list.
"You're talking about a 6-9 player (with 7-1 wingspan) who needs the minutes. Kansas has five bigs that are older than him. You can go to Indiana and possibly start as a freshman," Bender told Peegs.com, a Rivals.com site. "LSU is making a push. Michigan State is making a push, but Indiana is our focus because we feel that's where the majority of the opportunity is.
"You're looking at a ridiculous, unbelievable tradition," Bender added of IU. "A lot of people have gone there and been successful. They have a big-time fan base, but the biggest thing is opportunity."
Davis to visit KU: Tyler Davis, a 6-9 senior forward from Plano (Texas) West High who is ranked No. 35 nationally, plans to visit KU, likely for Late Night, Jayhawkslant.com reports. He's also considering Arizona, Baylor, SMU, Indiana and others.