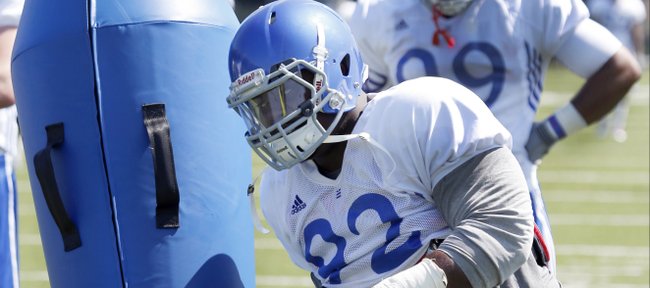 Kansas University junior defensive lineman Marquel Combs has asked for and been granted a release to transfer to schools outside of the Big 12, KU coach Charlie Weis announced Monday.
"Marquel was a great factor in our recruitment of last year's signing class," Weis said. "We would like to wish him well in his future endeavors."
Combs, a native of Memphis, Tenn., came to Kansas from Pierce College. He did not see any game action during his time at KU.
"I appreciate the Jayhawk community, as well as my teammates and the staff, for all of the support I have received during my time with the program," Combs said. "It has been an incredible opportunity and I wish them the best of luck the rest of this season and in the future."
Combs was part of the offseason excitement as the Jayhawks piled up juco transfers. The top signing in KU's class, Combs was the No. 1 junior-college recruit in the class of 2013 according to ESPN.com.