When Milt Newton was finishing up his graduate studies at Kansas University, he told anyone that would listen that his goal was to one day become an NBA general manager.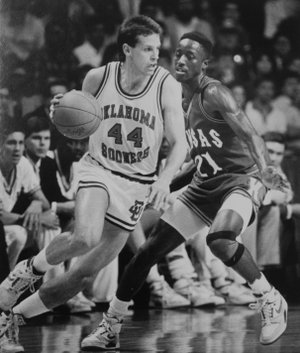 It took him 22 years to get there, but Newton has finally arrived. That the opportunity is coming in the place where his wife grew up and under the man he befriended while they worked together in Washington made it worth the wait.
Newton was introduced as the new GM of the Minnesota Timberwolves on Tuesday. He was hired by president of basketball operations Flip Saunders, who coached the Washington Wizards when Newton was an executive there.
Even after spending 10 seasons with the Wizards, most recently as vice president of player personnel, Newton said leaving wasn't a difficult decision. He was anxious to come to a situation where he had greater influence in the decision-making process and more authority to put some of his fingerprints on the organization.
"My role will change in that, along with Flip, I'll have an overall effect on the organization," Newton said. "In Washington I was mostly in the personnel aspect of the organization. This is a very much more expanded role and I look forward to the task at hand."
Newton's wife went to high school in the Minneapolis suburb of Minnetonka, and his father and both in-laws were present at his news conference on Tuesday, a rare turnout of family for a front office appointment that underscored how big the day was for Newton and his family. He choked up a bit when thanking his parents for instilling work ethic and integrity in him as a young boy and smiled when asked if he ever even considered passing up the job when Saunders offered it.
"Preventing my wife a chance to come home? I'd be divorced," he joked.
As part owner and team president, Saunders will still have final say on all major basketball decisions — "I will have ultimate authority," he said — and continue to serve as the face of the organization's executive branch. But bringing Newton in was another significant move to reshape the structure of the Timberwolves' front office in the wake of David Kahn's firing earlier this summer.
Kahn put scouts all across the country and, after parting ways with assistant GM Tony Ronzone two years ago, there was no established pecking order below him in the front office. That led to confusion and disorganization, and Kahn's lack of a basketball pedigree also hurt him in his communication with his coaches and other executives across the league.
Saunders has made it a point to bring the scouting department in-house and is empowering a layer of officials just beneath him that have strong basketball backgrounds. Newton played on the 1988 national championship team at Kansas and worked with USA Basketball and the NBA Development League. Longtime executive Rob Babcock will also soon get a new title and more responsibilities to handle the team's salary cap and budget after being marginalized by Kahn over the previous four years.
While there will be collaboration among all sections of the front office, it appears that Newton will be more heavily involved with personnel evaluation, scouting and roster development.
"Milt's going to have a lot of authority and it frees our whole organization up to do a lot of things," Saunders said. "It frees me up to do some things from a business perspective and he does have an expanded role from what he did have in Washington. He will have a huge voice."
It's exactly what Newton has been working for over the past two decades.