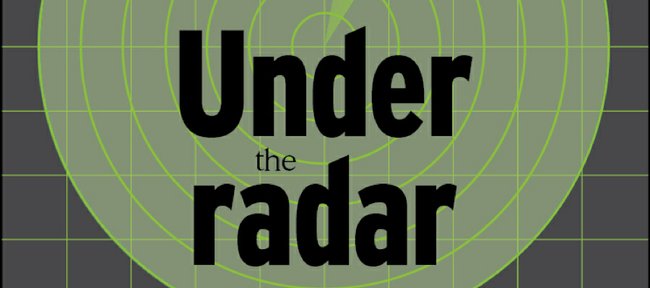 By now, with the 2013 season opener a week away, those who follow Kansas University football surely have had their fill of the updates, predictions and predicaments facing the Jayhawks as they enter their second season under coach Charlie Weis.
From the importance of keeping junior quarterback Jake Heaps healthy to the changes the team has made on defense to try to keep up with the Big 12's fast-break offenses, just about everything has been covered at least once between spring football, summer workouts and fall camp.
While many names such as James Sims, Tony Pierson, Jimmay Mundine and newcomers like Cassius Sendish and Marquel Combs have become popular with Kansas fans, here are a few Jayhawks flying under the radar who could play important roles before season's end.
Senior Charles Brooks, No. 86 — Four tight ends were on the Jayhawks' first fall camp depth chart at the beginning of August, and Brooks was not one of them. Three weeks later, after showing sure hands, running good routes and becoming more reliable, Brooks may have carved out a role for himself.
Senior Randall Dent, No. 64 — Newcomers Mike Smithburg and Ngalu Fusimalohi have been pencilled in as starting guards since the spring, but neither has played a down of Div. I football. Dent has. And when you consider he's often mentioned as one of the strongest linemen on the roster, Dent's combo of power and past playing time make him a luxury who could fill in at either spot if need be.
Sophomore Tre' Parmalee, No. 11 — The wide receiver impressed coaches enough last season to earn snaps as a true freshman. Weis and company have upgraded the position this offseason, so Parmalee again will have to earn every route he runs. But regardless of what he does as a pass-catcher, don't count him out as a potential player in the kick-return game.
Junior JaCorey Shepherd, No. 24 — A lot has been written about Shepherd's transition from wide receiver to cornerback, which came on the fly in 2012. The talented athlete with great speed and good feel had the benefit of an entire offseason to work on his new craft. He may not enter the season as a starter, but his natural ability combined with an ever-expanding understanding of how to play the position should make him an important piece of the KU secondary.
Senior Jordan Tavai, No. 9 — Despite not receiving much attention, the versatile defensive tackle was right there with veterans Keba Agostinho and Kevin Young in terms of having a fantastic August. With a year of experience working for him and a more fit frame allowing him to make more plays, Tavai could be a key part of the rotation on the D-line.