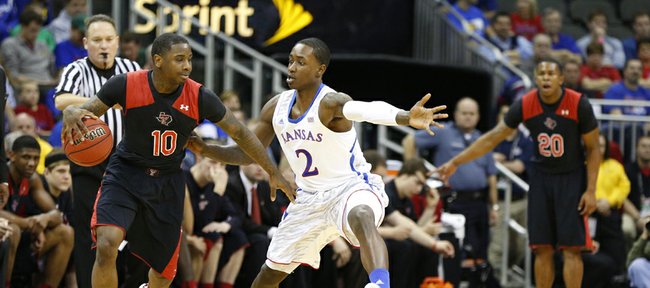 Ohio University basketball coach Jim Christian announced the addition of former Kansas University guard Rio Adams in a release on Monday afternoon.
Adams, a 6-foot-3, 190-pound guard from Seattle, played in 24 games for KU a season ago, averaging 1.1 points per contest.
"We're excited to have Rio as part of our program," Christian said. "He's played on two state championship teams in high school and at one of the preeminent programs in the country at Kansas. We're looking forward to working with him over the next four years."
After sitting out a year at Ohio, Adams will have three years of eligibility beginning in 2014-15.