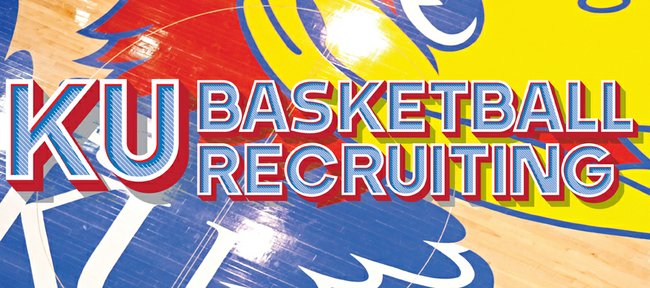 Rashad Vaughn, a 6-foot-5 senior shooting guard from Findlay Prep High in Henderson, Nev., on Friday sliced his list of prospective colleges to five.
"Blessed to say my final 5: Kansas, UNLV, Kentucky, Iowa St, North Carolina #NoOrder," Vaughn, Rivals.com's No. 7-ranked player in the Class of 2014, wrote on Twitter.
Vaughn transferred to Findlay this year after attending Robbinsdale Cooper High in Minnesota. One of his Findlay teammates happens to be KU signee Kelly Oubre, a 6-7 senior who is ranked No. 12 in the Class of '14.
KU also is recruiting a shooting guard in JaQuan Lyle, a 6-5 senior from Huntington (W.Va.) Prep, who is ranked No. 22 nationally. He is slated to visit KU for the KU-Kansas State game on Jan. 11. He's also visited Memphis and UConn. He's a good friend of KU signee Cliff Alexander, 6-9 from Chicago Curie, who is ranked No. 4 in the class.
"Lyle was at one time a top-20 talent, as his game is tight and productive. But at times he has been immature, which has led to some poor play and effort as well as some suspensions," wrote ESPN.com's Paul Biancardi. "To play in the college game and maximize his potential at the highest level, he will have to change his approach and attitude."
Biancardi also wrote ... "His game is mature, and he has a feel for how the game should be played while reading and then reacting with usually the correct decision. His savvy on both ends is impressive."
Early revisions to draft boards: KU freshman forward Joel Embiid has vaulted past teammate Andrew Wiggins and is currently projected as the No. 1 pick in the 2014 NBA Draft by nbadraft.net.
In rankings updated on Christmas Eve, the 7-foot Embiid is top pick, followed by Duke freshman Jabari Parker. Wiggins, who remains a popular choice for No. 1, dropped to 3. Oklahoma State sophomore Marcus Smart is fourth, followed by Kentucky freshman Julius Randle. KU sophomore Perry Ellis is projected 26th, while senior Tarik Black is 22nd pick of Round Two. KU freshman Wayne Selden is now listed as No. 8 in the 2015 Draft with KU signees Alexander and Oubre Nos. 3 and 4 in next year's draft and KU's Hunter Mickelson 22nd pick in the second round.
DraftExpress.com still has Wiggins No. 1, Embiid No. 4 and Selden No. 23 in the 2014 Draft. DraftExpress has Alexander at No. 3 and Oubre No. 12 in the 2015 Draft with Ellis the 14th pick of the second round in 2015.
ESPN's Chad Ford has Wiggins No. 1, Embiid No. 4 and Selden No. 19 on his current big board.
Cliff hits for 21, 33: KU signee Alexander scored 21 points and grabbed 12 rebounds in Curie High's 69-41 victory over Warren Township on Friday at the Pontiac (Ill.) Tournament. KU coach Bill Self was in attendance. Alexander scored 33 points off 14-of-19 shooting with 15 rebounds and four blocks on Thursday in Curie's 84-42 first-round win over host Pontiac.
Memorial established: Niles Thomason, son-in-law of Southern Illinois coach and former KU director of basketball operations Barry Hinson, died Wednesday of natural causes, the Jackson County coroner stated as reported by The Southern newspaper in Carbondale, Ill.
Hinson will miss Sunday's game at Miami of Ohio. Thomason, 31, married Hinson's daughter, Tiffany, in 2004. The couple had a 2-year-old son, Carter, and lived in Colorado. A memorial service for Thomason will be Monday in Tulsa, Okla.
Memorial donations are the preferred form of remembrance, according to the Southern newspaper, and may be made to the trust account for Carter and/or the Humane Society of Southern Illinois in Murphysboro. Checks for Carter's trust fund can be made to Fidelity Investments FBO Carter Hinson Thomason, c/o Steve Streeter, 4111 S. Darlington, Suite 120, Tulsa, Okla., 74135. The address of the Humane Society of Southern Illinois is 95 Humane Road, Murphysboro, Ill., 62966.
Hinson was a member of the KU basketball staff from 2008 to 2012.