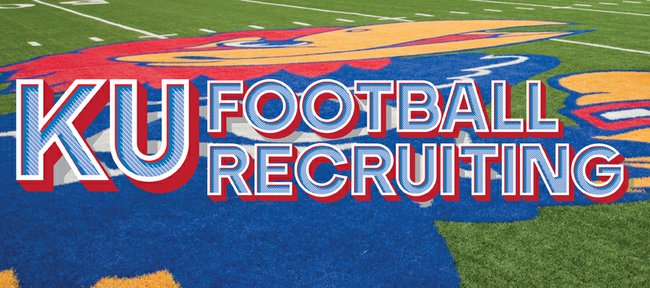 Two days before the beginning of the mid-year signing period, which opens Wednesday and runs through Jan. 15, 2014, the Kansas University football program landed another commitment from a player who plans to arrive early.
Northeastern Oklahoma A&M; defensive back Ronnie Davis orally committed to KU early Monday, according to a report from JayhawkSlant.com.
The 6-foot-1, 170-pound Davis, who can play multiple secondary spots, chose KU after the Jayhawks jumped into the recruiting process late. He previously had been committed to Utah State but picked Kansas because he grew up in Big 12 country (Oklahoma) and always wanted to play in the Big 12.
Defensive coordinator Clint Bowen was the lead recruiter for Davis, who also had offers from Arkansas State, Colorado State, Kentucky, New Mexico, Toledo, Tulane and UAB.
Davis, who primarily played cornerback this fall, is a three-star prospect, and he finished the 2013 season with five interceptions. He is a mid-year graduate and expects to report to campus in January. He plans to sign his letter of intent Wednesday.
Next season, the Jayhawks will return five starters from this year's secondary, as cornerbacks Dexter McDonald and JaCorey Shepherd, safeties Isaiah Johnson and Cassius Sendish and nickel back Courtney Arnick all have eligibility remaining. Even several of their back-ups are scheduled to return for 2014, but it appears that Davis' versatility and flexibility — much like that of Sendish — was what caught the eye of the KU coaches.
"(Coach Bowen) talked to me about where I would fit into their scheme," Davis told JayhawkSlant.com's Jon Kirby. "He said their defense was improved and I could definitely come in and help. He said I could either play corner or safety. He also talked to me about the possibility of playing nickel. He said he likes how I play corner or in the nickel match up against guys on the inside."
Davis also told Kirby he was looking forward to the advantage of reporting to campus in time for spring football.
"I'm glad things ended up the way they did," he said. "This gives me a chance to go in and play spring football and build a bond with the team and get my body ready. Going from junior college to division one can be hard, but I will be ready."
Williams a juco All-American
Kansas commitment Devon Williams, an offensive tackle from Georgia Military Academy, was named a first-team juco All-American on Monday.
Williams, 6-5, 335, committed to Kansas earlier this month, a day after GMC teammate Keyon Haughton picked the Jayhawks. Haughton is scheduled to graduate this month and is expected to report to campus in January. Williams is on pace to graduate in May and will report to Lawrence this summer.
The two starting offensive linemen helped lead the Bulldogs to the juco national championship game, where they fell to East Mississippi C.C. on Dec. 8.