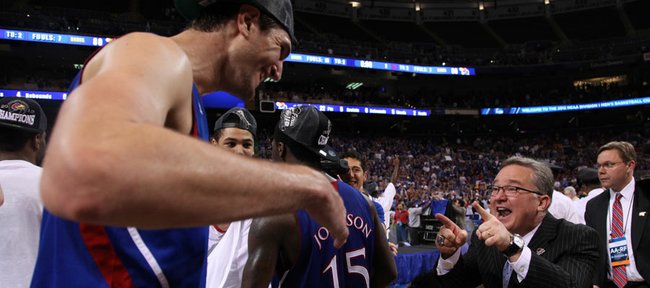 Kansas University director of basketball operations Barry Hinson has accepted an offer to become the head coach at Southern Illinois, according to Jeff Goodman of CBS Sports and Carbondale KFVS-TV 12's website.
However, The Southern newspaper of Carbondale in confirming the hiring of Hinson says Hinson might not be introduced until after the Final Four, pending contract talks.
SIU's sports information office did not immediately respond to a message asking to confirm the news to the Southern newspaper, but WPSD-TV 6 tweeted the office denied Hinson had been hired or that there was a press conference Wednesday.
KU staff members have a policy of not commenting on job openings they may be involved with.