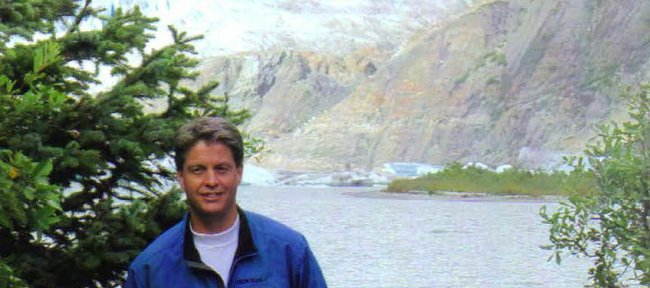 Jeff Schippers' prediction came true, even though he told family and friends that he hoped it wouldn't.
Schippers, from Broken Arrow, Okla., knew that with a Kentucky victory over Kansas in the national championship game, he would be declared the winner in KUsports.com's bracket contest.
Though he cheered for it not to happen, he'll end up with a nice consolation prize for being KUsports.com's best NCAA Tournament prognosticator.
Schippers was the big winner in KUsports.com's 2012 NCAA Tournament bracket contest — sponsored by Intrust Bank — and is the recipient of this year's grand prize: a $500 Visa gift card.
Schippers, who correctly picked the Final Four of Louisville, Ohio State, KU and UK, said he completed his picks in about 10 minutes.
"I could try to say that I used extensive statistical analyses, but the truth of the matter is just got lucky," Schippers said. "I do watch many games but would not say I am an expert by any means. I just had a feeling when making the picks and just went with whatever I thought at the moment."
Schippers was a wrestler in high school and wasn't much of a basketball fan until his freshman year at KU in 1984 — which also happened to be the freshman year of KU basketball player Danny Manning.
Schippers quickly fell in love with the sport, attending the 1986 Final Four in person before celebrating the 1988 national championship on campus.
"It has been a fantastic journey watching KU basketball," Schippers said, "and the future appears very bright."
Heather Ng of Mesa, Ariz., took second place, finishing just five points behind Schippers while correctly predicting three of the Final Four teams.
Ng, who will receive a a $250 gift card from KUSportsstore.com, grew up in Lawrence and has been a KU fan for as long as she can remember.
"I really just did some guessing from the basketball I watched this season when filling out my bracket," Ng said. "I always favor Big 12 schools and wanted to see an MU versus KU rematch, of course. The upsets I guessed correctly were mainly from seeing those schools upset teams in the regular season."
Jon Denning of Lawrence finished in third place and will receive a framed print of "Mario's Shot."
For the second straight year, photographer Nick Krug was the top KUsports.com staff bracket, placing him at 180th out of 3,461 KUsports.com entries.
For a chance to win one of three Final Four prize packages, be sure to check out our latest KUsports.com contest.