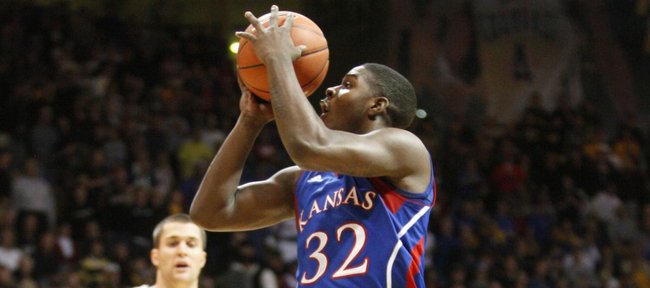 Kansas freshman guard Josh Selby has been selected as Big 12 rookie of the week, the conference announced Monday.
Selby, who averaged 14.5 points in last week's two games, had 17 points Tuesday against Colorado on 7-of-14 shooting from the field, which included 3-for-6 shooting from three-point range.
The Baltimore native added 12 points on 4-of-6 shooting Saturday against Kansas State, making all three of his three-point attempts.
In the two games, Selby totaled seven rebounds, nine assists and one steal in 52 minutes.
Selby also earned rookie of the week honors on Dec. 20.