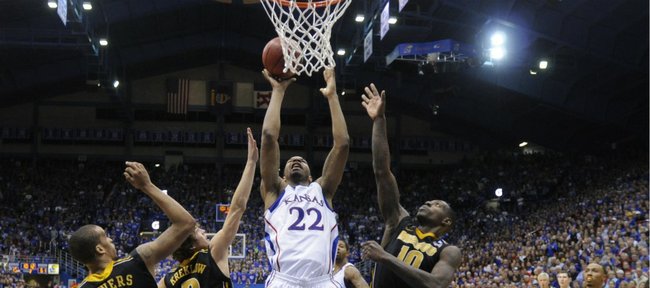 Kansas forward Marcus Morris was selected as the Big 12 player of the week, the conference announced Monday.
Morris, a 6-foot-9 junior from Philadelphia, posted 19 points and 9.5 rebounds per game in the Jayhawks' victories over Missouri and Iowa State last week.
Morris contributed 22 points on 7-for-9 shooting with eight rebounds in KU's 103-86 win over MU, then followed that with 16 points and 11 rebounds against ISU.
During the week, Morris made 14 of 21 shots (66.7 percent) and added five assists and two blocks. He leads the league in field-goal shooting (60.9 percent) and has led the Jayhawks in scoring 12 times this season.