Feature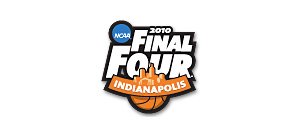 Duke vs. Purdue
Houston — This is more like it for Coach K and Duke.
The top-seeded Blue Devils returned to the round of eight for the first time since 2004, with Kyle Singler and Jon Scheyer helping them pull away in the second half Friday night for a 70-57 win over Purdue in the South Regional semifinals.
Singler scored 24 points and Scheyer added 18, snapping out of a shooting slump just in time.
Duke (32-5) will play third-seeded Baylor in Sunday's regional final after clearing a nagging hurdle that had some wondering if the mighty program was losing its edge.
The Blue Devils had lost in the round of 16 in three of the past five seasons, but now stand one victory from their 11th Final Four appearance under coach Mike Krzyzewski.
"It feels good, but we really can't relax at all," Scheyer said. "We can't enjoy these wins right now. We want to keep moving forward."
Duke kept marching through the NCAA tournament while other favorites are falling by the wayside. The Blue Devils and Kentucky are the only No. 1 seeds left after Kansas and Syracuse were upset.
Scheyer, Duke's leading scorer, was 5-for-18 from the field in Duke's first two NCAA tournament games. He went 5-for-9 in the second half after missing his first six shots and also went 7-for-8 from the foul line.
It was 31-all with 15½ minutes left before the Blue Devils broke away.
Brian Zoubek grabbed 14 rebounds and Duke dominated the undersized Boilermakers inside, as expected. The absence of injured do-everything forward Robbie Hummel finally caught up with fourth-seeded Purdue (29-6), which lost in the regional semifinals for the second straight season.
Hummel tore his right ACL in late February and watched Friday's loss in street clothes from the bench.
JaJuan Johnson scored 23 points and E'Twaun Moore added 18 for the Boilermakers. No other Purdue player reached double figures and the team shot 37 percent (20 of 54).
"This team had a great season," Johnson said. "We had a lot of adversity but this team never quit. When a lot of people counted us out, we just moved forward. I think this team just did a good job of coming together through adversity."
Coach K watched the game from a stool on the raised floor, a few feet above the Duke bench, and had a front-row seat to a rough first half.
The Blue Devils missed 22 of 29 shots, had 11 turnovers and led 24-23 only because of a 29-13 edge in rebounding. Scheyer was 0-for-6 from the field, continuing his slump after going 1-for-11 in Duke's second-round win over California.
Singler characterized both teams' struggles in the half when he went for a dunk in the last minute and the ball got stuck between the rim and the glass.
Scheyer swished a 3 from the wing with 17:52 left, and Krzyzewski leaped up and punched the air, a sign of how much the shot meant to both the team and its leading scorer.
"That was a huge 3, him to finally see something go in," said Nolan Smith, who scored 15 points. "That got him going. Now he's ready. See it go in the hole, you get confidence."
But Moore hit a straight-on 3 about two minutes later to tie it at 31. Duke started to build a lead after that, and Singler's 3-pointer with 11:55 left put the Blue Devils up 40-35.
Chris Kramer, Purdue's top 1-on-1 defender, plowed into Zoubek, who was setting a screen, about a minute later and crumpled to the floor. He seemed dizzy and needed help as he walked off the floor.
Purdue cut it to two before Smith scored seven straight points, finishing the one-man spurt with a 3-pointer with 7:58 to go. Smith held his follow-through as the Blue Devils' bench erupted, sensing that the stubborn Boilermakers were finally breaking.
The Boilermakers had to adjust on the fly after Hummel went down, and had won five of seven games since his injury. They simply ran out of offensive options against the Blue Devils' defense and dropped to 0-5 against No. 1 seeds in the tournament.
Baylor will likely have more fan support on Sunday. Fans in green and gold filled all but one section of Reliant Stadium for the opener.
Duke has history on its side — the Blue Devils are 40-8 as a No. 1 seed in the tournament and have reached the Final Four in five of the 11 times they've earned a top seed.