Xavier vs. Pittsburgh
Feature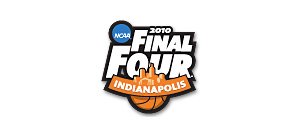 Milwaukee — Dunking on LeBron James made him a sensation on YouTube.
Now Jordan Crawford is making a name for himself on a more traditional stage, putting together consecutive big games to lead Xavier into the second week of the NCAA tournament.
Crawford scored 27 points, including a breakaway dunk with just over 2 minutes remaining, to help the sixth-seeded Musketeers beat Pittsburgh 71-68 on Sunday night to advance to the round of 16 for the third straight year.
"I know I'm not taking it for granted and I know my teammates aren't taking it for granted," Crawford said. "I love the fact I'm getting a chance to do this and hopefully we can take it further."
Jason Love had 14 points and a key block down the stretch for the Musketeers (26-8), who advanced to play second-seeded Kansas State in the West Regional semifinals in Salt Lake City on Thursday.
Xavier joined Michigan State as only schools to reach the round of 16 the last three years.
"We weren't scared or rattled or anything like that," Love said. "We kept our poise and you saw that."
Ashton Gibbs scored 19 points and Brad Wanamaker had 16 points and 10 rebounds for the third-seeded Panthers (25-9), who nearly rallied with two 3-pointers by Gilbert Brown in the final 28 seconds of the game.
Gibbs missed a potential game-tying 3-pointer with less than a second left. Pittsburgh had one last chance to inbound the ball with 0.4 seconds left, but Wanamaker left the shot short.
"We've been here before so I had all the confidence we could come back and tie the game and maybe go to overtime," Wanamaker said. "'Ash' got a good look, I got a good look. It just didn't go in."
It's only the fourth time in nine straight tournament appearances that the Panthers have failed to advance past the first week of the tournament.
"Obviously when you lose one that close, it's going to sting," Pitt coach Jamie Dixon said.
It was another strong performance for Crawford, who had 28 points Friday to bail the Musketeers out from a poor first-half shooting performance and beat Minnesota in the first round.
Before his big first weekend in the tournament, Crawford was best-known among basketball fans for dunking on James at an offseason basketball camp. He spent the past few days downplaying his big moment.
But because he sat out a season after transferring from Indiana, that clip was pretty much the only thing fans knew about him.
"It was tough," Crawford said of sitting out. "But I went through it all and I fought through it and now I get to play with my team."
The job of guarding Crawford fell primarily to Jermaine Dixon, the Panthers' top defensive stopper.
Dixon held Crawford in check for the first 13 minutes of the game, but he eventually got into a rhythm, finishing the game 9 of 15 from the field and 4 of 7 from 3-point range with a few taken from well beyond the arc.
"He started knocking down deep shots and then began getting to the foul line," Jermaine Dixon said. "It was definitely difficult to stop him."
Sunday's game was a rematch from last year's tournament, when the Panthers beat the Musketeers one round later.
Revenge didn't seem to be a significant source of motivation for the Musketeers, but Xavier players did seem to be put off by people who lump them in with other overachieving mid-major programs.
"I don't feel like we're a mid-major at all," Love said. "You look at our schedule, we played some of the best teams in the country."
With the Musketeers leading by five points, Love swatted away a shot at the other end and Crawford went in for a breakaway dunk with 2:04 left.
Brown hit a 3-pointer, cutting the lead to four with 1:45 left. Crawford was fouled and hit both free throws, giving Xavier a 65-59 lead with 1:22 remaining. Gibbs went to the line but hit only one of two free throws.
Terrell Holloway then made two free throws but Brown hit another 3-pointer, cutting Xavier's lead to 67-63 with 27.8 seconds left.
After two free throws by Crawford, Brown hit another 3-pointer to cut the lead to three with 16.9 remaining. The inbounds pass went out of bounds, but officials gave the ball back to Xavier.
Brown fouled Holloway, who made them both, and Pitt's Travon Woodall drove for a layup to cut the lead to 3 with 8.2 left.
Dante Jackson missed two free throws for Xavier, but Pittsburgh couldn't convert either of its final two chances to tie.