Duke vs. Cal
Feature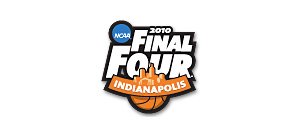 Jacksonville, Fla. — Duke relied on an old, trusted ally to reach the round of 16 in the NCAA tournament.
Again.
Defense has always been the foundation of Mike Krzyzewski's team, and the top-seeded Blue Devils sent their coach of three decades into a regional semifinal for the 19th time with a stellar performance in a 68-53 victory over California on Sunday.
After winning both the Atlantic Coast Conference regular-season and tournament titles, they are playing the type of suffocating defense that could put Krzyzewski back in the Final Four for an 11th time.
The Blue Devils last reached the national semifinals in 2004, not that their coach feels as though they've let him down lately.
"You know, I hate when somebody compares those teams of the last couple years with our national championship teams, and they say they underachieved," Krzyzewski said. "Are you kidding me? They won 30, 29 games. But they were limited teams, and they couldn't play the defense that this team can play because we have big guys."
Exploiting a huge advantage in size and depth in the frontcourt, the Blue Devils opened a double-digit lead in the first half and Cal never seriously threatened to get back into the game.
Brian Zoubek, Duke's light-scoring, 7-foot-1 center, had 14 points and 13 rebounds while teaming with Lance Thomas and reserves Miles and Mason Plumlee to dominate a short-handed Cal frontline featuring 6-foot-8 Duke transfer Jamal Boykin — and little else.
Nolan Smith led the Blue Devils (31-5) with 20 points and spearheaded Duke's trademark man-to-man defense that made it difficult for Cal's high-scoring trio of Jerome Randle, Patrick Christopher and Theo Robertson to get uncontested shots.
Hounded by relentless "D," Randle — the Pac-10 player of the year — was limited to 12 points on 5-for-12 shooting.
"From the get-go, I really wanted to make it clear that I was going to be in his jersey the whole game. That was the game plan," Smith said. "I just stuck with him with the help of my big guys. They really helped me out, and I owe it all to them. They made my job easy fighting over screens and giving them no open looks."
Kyle Singler scored 17 for Duke, which advanced to the South Regional semifinals in Houston, where the Blue Devils will face fourth-seeded Purdue on Friday. Zoubek's 6-for-6 shooting more than made up for leading scorer Jon Scheyer going 1 of 11 and finishing with seven points.
With starting forward Omondi Amoke suspended for an unspecified team violation, Cal (24-11) once again went with a three-guard lineup that overwhelmed Louisville in the opening round because of exceptional 3-point shooting.
Krzyzewski said he couldn't remember the Blue Devils facing a team with so many players capable of stretching a defense. But Cal's lack of size and depth under the basket hurt the Golden Bears all day.
Boykin, who transferred from Duke after spending a little more than a season with the Blue Devils, led Cal with 13 points and 11 rebounds. Randle had 12 points and Robertson 10, but the Golden Bears misfired on nine of 12 3-point attempts and Christopher was held to two points — 14 below his average.
"They got us back on our heels early. There really was no turning point, it was a steady diet," Robertson said. "They executed so well and did a great job communicating."
One day after the 17th anniversary of Cal beating Duke in the second round to stop the Blue Devils' bid for a third consecutive national title, the Golden Bears simply didn't have the firepower to block the Blue Devils' path to Houston.
Jason Kidd was the point guard on that 1993 Cal team. Randle was one of the keys to the Golden Bears winning their first conference title in 50 years this season, but Duke never allowed him to get into a rhythm.
"If we played Duke 10 times, I think they would win more than us," California coach Mike Montgomery said. "We were a little overmatched, and there's not much we could do about it."
The game plan was to make Cal work hard for shots, even the NBA-range 3s that Randle, Robertson and Christopher like to launch. The Golden Bears made four of them to open an early 18-point lead against Louisville, but were just 1 of 6 from behind the arc in falling behind 37-34 at halftime against Duke.
When Zoubek and Duke's best defender, Thomas, weren't clogging the lane on defense and taking advantage of their size to score easy baskets on offense, the Plumlee brothers were doing the job for the Blue Devils.
Zoubek and the Plumlees were a combined 7 for 7 from the field in the opening half. Cal made one run in the second half, scoring eight straight points to pull within 44-37 before Zoubek's tip-in started a burst that put the game away.
The big Duke center put an exclamation point on the win with a ferocious, uncontested dunk. He celebrated heading back down the floor.
"For me, two points is two points. Getting the dunk felt great. I haven't been able to get that many open ones where I could just go up without any contact, and I was excited," he said. "I knew that was a big point in the game where we just created a little separation there. So it felt good."