Feature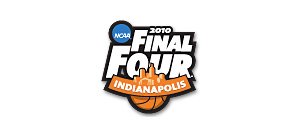 Oklahoma City — Kansas State, which doesn't necessarily have a future NBA player on its roster, still achieved a No. 2 seed in the NCAA Tournament and was playing like it deserved the honor in its opening round game Thursday against overmatched North Texas.
Then junior guard Jacob Pullen chased a loose ball, collided with another player and fell hard on his elbow and hip. The Ford Center spectators wearing purple grew so quiet you could hear a Final Four dream drop.
Pullen left the court, and after Kansas State's 82-62 victory said he had an X-ray of his elbow that revealed no fracture. He returned to the bench, but coach Frank Martin was reluctant to put him back in the game at first.
"When Jake went down, I was never worried about his hip. He's got a lot of cushion back there," Martin said, revealing the lighter side of his personality. "I was worried about his elbow. But he said it was fine. ... As soon as he saw that game get a little tight, he was screaming at me to put him back in, and like I've started to do, I listened to him."
Teammate Curtis Kelly, who scored 15 points in 17 minutes for the Wildcats, didn't seemed fazed.
"Jake is tough," Kelly said. "He's had worse falls than that in practice. I saw him get up, and I knew he was going to be fine. ... He fell on his back a few weeks ago, so I thought that was the problem. I thought he reinjured it, but I knew he was going to be fine."
The 'Cats have to hope Pullen, walking gingerly after the game, is fine. He and backcourt mate Denis Clemente are the team's two parts for which there is no replacement. They make K-State play at a fast pace and give the team two hard-to-guard players. Thursday, they combined to hit five three-pointers and score 32 points.
Neither seems ideally equipped to guard Brigham Young superstar guard Jimmer Fredette, who dropped 37 points in a 99-92 double-overtime win against Florida.
Fredette shapes up as an especially tough guard for a team that fouls a lot because Fredette is adept at drawing fouls. The assignment could fall to small forward Dominique Sutton.
"I mean, you score 45 points in a conference tournament game, and you come back into the NCAA Tournament and stick 37 in the basket against Florida, you're doing something right, and he's a big-time shooter who knows how to play," Martin said of Fredette.
K-State, not picked as one of the 64 best teams in the nation by ESPN the Magazine in its preseason college basketball edition, remarkably played well enough to earn a No. 2 seed, and for that they must play BYU.
In a particularly strange year for the seeding committee, BYU not earning better than a No. 7 seed stood out as the weirdest decision of all. So not only did the Cougars get shafted, so did every team that has to play them in the tournament.
"Offensively, they're real good," Martin said. "That doesn't mean they're below average defensively. It's just that offensively they're real good."
The same can be said for K-State defensively, which makes for an intriguing second-round matchup Saturday, one in which K-State will have a huge rebounding advantage and, with any luck, a healthy Pullen.