Feature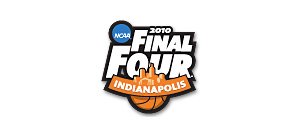 Box score
Milwaukee — JJordan Crawford finally mustered a smile.
After a sour experience in the NCAA tournament two years ago, he's back on March's biggest stage.
Now he wants to stay as long as possible.
"I'm taking every second in. I'm taking it all in," Crawford said. "I want to be here as long as I can."
Crawford scored 17 of his 28 points in the second half and Xavier kept its run of tournament success with a 65-54 victory over Minnesota in the first round of the West Regional on Friday.
Xavier (25-8) will be in the second round for the fourth straight year, this time under first-year coach Chris Mack.
"There are different ways to motivate kids and we're really tired of being The Little Engine that Could," the coach said. "We're a really good program and our kids aren't scared to play anybody. We don't always win, but we're not afraid to compete."
Crawford has embodied that, playing in his first NCAA tournament game in two years after transferring from Indiana, where the program was rocked by Kelvin Sampson's departure. Crawford has had five coaches in two years and endured another switch from Sean Miller to Mack before the season.
"I give him a lot of credit for getting ready and being hungry over the offseason," Mack said. "I give our school and Jordan a lot of credit for maturing as a person in the past year and a half."
But Xavier was far from a one-man show.
Dante Jackson smothered the Gophers' best shooters on defense, Jamel McLean had 14 rebounds and Crawford provided the highlight plays for the sixth-seeded Musketeers.
Lawrence Westbrook scored 15 of his 19 points for Minnesota (21-14) in the first half, and the 11th-seeded Gophers went cold from 3-point range late.
Xavier will face Pittsburgh in the second round. The Panthers beat the Musketeers 60-55 in last year's East Regional semifinals.
Crawford never stopped shooting despite a sluggish start. By his last attempt, he looked like he had no desire to leave the court.
With 38 seconds left and Blake Hoffarber's hand in his face, the sophomore guard hit a 3-pointer falling away into the Xavier bench with his teammates jumping up and down behind him to give Xavier a 63-54 lead.
"I was thinking about how lucky I was to be here," Crawford said.
But he didn't show much emotion, moving slowly to center court to embrace Terrell Holloway.
"(I) can smile now because we're happy to win, but I want to win again," he said. "Whoever we play, Pittsburgh or Oakland, I want to go out and win that game. There's going to be no smiles again."
Maybe not, but Crawford has found his place as one of the Atlantic 10's top talents.
After a 4 of 11 first half, he came alive with a driving, off-balance scoop with just over 17 minutes left and kept making layup after layup before finding his range from beyond the arc.
"It's like watching somebody playing a video game," teammate Kenny Frease said. "It's so fun to watch him play, because you don't ever want to get used to seeing somebody do the things he does. He went through the lane and made that scooping layup, and he starts hitting 3s.
"It's like you can't stop him. Ever. Nobody can stop him."
The Musketeers seemingly had every answer down the stretch against Minnesota, which had played its way into the tournament by winning seven of its previous 10 under Tubby Smith.
Smith was looking for his 30th NCAA tournament win and first with his fourth program after stops at Tulsa, Georgia and Kentucky, but Minnesota lost for the fourth straight time in the first round to join early exits in 1999, 2005 and 2009.
The Gophers haven't won an NCAA tournament game since 1997's Final Four run, and those wins have since been vacated. Now there's questions of whether Smith will stay, but he said no other school has made him an offer.
"I'm looking forward to coming back to Minnesota," Smith said.
Mack, an assistant, took over when Miller left for Arizona. In some ways, his season has been one of the Musketeers' most impressive since they didn't return a single player who averaged double figures last year.
Xavier certainly has few worries with Crawford, who grabbed brief fame for his dunk on LeBron James at a summer camp in the offseason and is making a lasting impression on college's biggest stage.
"I can relish this right now," Crawford said. "But we're trying to win another one."