Pittsburgh vs. Oakland
Feature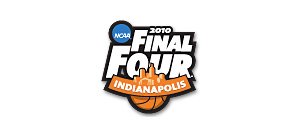 Milwaukee, Wis. — Even on an off day for leading scorer Ashton Gibbs, Pittsburgh wasn't about to become the latest Big East powerhouse to bow out in the first round of the NCAA tournament.
Jermaine Dixon and Gilbert Brown had 17 points each, leading a total of six Panthers players who scored in double figures as third-seeded Pittsburgh shook off a slow start to rout No. 14 seed Oakland 89-66 in the West Regional on Friday.
Dixon said the Panthers were well aware of what happened Thursday, when Big East teams Georgetown, Notre Dame and Marquette all lost to lower seeds.
"We watched the games," Dixon said. "We're student-athletes, we like watching basketball. The Big East took some hits but that's not our main concern. We worry about what we have to do. We worried about Oakland."
Brown's strong performance off the bench was a boost for the Panthers (25-8), who are making their ninth straight NCAA appearance and have advanced to the round of 16 in five of the previous eight. They'll try to continue that streak Sunday against No. 6 seed Xavier, which defeated 11th seed Minnesota 65-54 earlier Friday.
Big center Keith Benson scored 28 points for the Golden Grizzlies (26-9), who played much of the first half without starting forward Derick Nelson after an elbow from Panthers center Gary McGhee opened a cut over his left eye.
Pitt coach Jamie Dixon didn't use the previous day's Big East upsets as motivation.
"I know you can go that route and scare them," he said. "But my thing is to speak to strengths and talents of Oakland and make sure guys know how good they were. This team can really score and we had to defend."
They did, holding the Grizzlies to 33.3 percent shooting from the floor and 4 of 21 from 3-point range.
"We didn't make shots," Oakland coach Greg Kampe said. "Are they bigger than the teams we normally play against? Yes. Are they more athletic than the teams we normally play against? Sure. But you look around this thing and the teams that get the upsets are the teams that make shots."
Kampe said Thursday that he would rely on defensive stopper Johnathon Jones to contain Gibbs. Indeed, Jones and the Grizzlies held Gibbs scoreless in the first half, and he finished with seven points on 1-of-7 shooting. But Gibbs' teammates took up the slack.
Nelson returned to start the second half with a bandage under his black headband, but by then it was too late for the Grizzlies.
With Pittsburgh already leading 39-26 at halftime, Nasir Robinson scored six points in the first 2:26 of the second half, giving the Panthers a 45-27 cushion on an athletic baseline move for a layup. The Grizzlies weren't able to mount a serious challenge the rest of the way.
The Panthers appeared to be yet another Big East team in danger of an upset early on.
But things began to fall apart for the Grizzlies after the unsettling injury to Nelson, who took what appeared to be an inadvertent elbow from McGhee with about 10 minutes left in the first half, leaving him lying motionless on the floor and dripping blood.
Nelson eventually got up and walked to the locker room, escorted by trainers.
"I'm all right," Nelson said. "Injuries happen."
Nelson was averaging 12.4 points and 6.1 rebounds per game this season. His absence on the floor — along with a third foul on backup forward Will Hudson later in the half — left the Grizzlies undermanned.
"It changed a lot," guard Larry Wright said. "He's our rock on this team. He can rebound, defend, score. He does everything for us. We didn't pick up the slack when he got hurt. That really hurt us. We didn't back him up."
After trailing the Grizzlies for most of the first 13 minutes, the Panthers' perimeter players took control and began driving to the basket. Oakland couldn't respond.
Down by five shortly after McGhee's elbow to Nelson, the Panthers went on an extended 19-2 run, including three-point plays on back-to-back possessions by Dixon and Brad Wanamaker.
"Coach talked to us about it," Wanamaker said. "We started driving, penetrating, extra passes, got some open looks, got some rebounds and made a run."