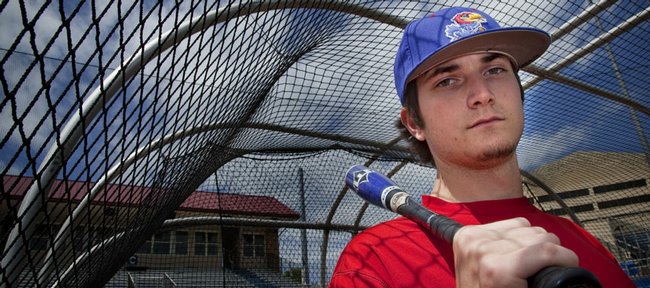 Kansas baseball third baseman Tony Thompson will miss four to six weeks after sustaining a hairline fracture in his left kneecap.
Thompson, a 6-foot-3 junior from Reno, Nev., fouled a pitch off his knee during practice last week.
"Obviously it goes without saying that this is a devastating way for our team to start the 2010 season," KU baseball coach Ritch Price said in a release. "The good news is that Tony will not need surgery, and he will be back in our lineup prior to the start of Big 12 Conference play. Our team will need to come together and find a way to survive until we can get Tony healthy and back on the field."
Thompson was a unanimous preseason All-America selection and also was the preseason favorite for Big 12 Player of the Year. He won the conference's Triple Crown last year, leading the league in batting average (.389), home runs (21) and RBIs (82) before earning All-American status in three different publications.
"It's unfortunate that this happened, but it's better to have it happen now rather than in the middle of the season," Thompson said. "I'm just looking forward to getting back on the field before Big 12 play starts and helping my teammates win games."
KU will open the 2010 regular season on Feb. 19 against Eastern Michigan at Hoglund Ballpark.