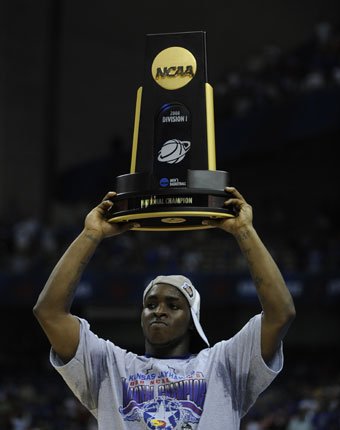 Topeka — Kansas University officials have loaned the 2008 men's basketball championship trophy to House Speaker Mike O'Neal, R-Hutchinson.
"Knowing Speaker O'Neal is a Jayhawk and strong supporter of KU, Provost (Richard) Lariviere offered to let him display the trophy in his office," said KU spokesman Jack Martin.
"We thought it would be a nice way to lighten things up for the basketball fans in the Statehouse, given the very difficult decisions legislators are having to make on the budget," Martin added.
The provost took the trophy to O'Neal's office on Wednesday, the day lawmakers started their wrap-up session, facing a $328 million budget deficit and proposing to make further cuts to education, health and social services.
The trophy is expected to stay in O'Neal's office behind the House chamber through May 13, Martin said.