Feature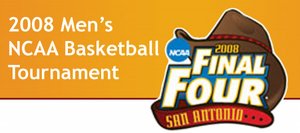 Get your March Madness fix at KUSports.com.
Detroit — The dream matchup everybody has been talking about for five years is finally on the schedule.
Kansas versus Roy Williams.
Make that Kansas versus North Carolina, a team coached by former Jayhawk mentor Williams.
"It's been remarkable we've gone five years without him coaching against Kansas and myself coaching against Illinois," fifth-year KU coach Bill Self said in discussing Saturday's Final Four semifinal in San Antonio.
Self, of course, coached at Illinois prior to heading to KU.
"There will be much talk about that. Our fans should not be pulling for Roy this weekend, but happy and proud he was head of the program for 15 years, be proud of his standard of excellence," Self said.
"People get upset when you leave a place. I know about that as well. There will be a lot of talk about it, but Roy Williams and I will not be playing, it'll be our teams."
Self was asked how he'll handle the distraction of "Roy talk" this week.
"They probably will be asking him all the questions about it as opposed to me," Self said. "I can't speak for Roy. I'm sure I'll say this again: As Kansas fans, representing Kansas, we should be proud of the time Roy gave us, because excellence was the standard while he was there.
"Our focus will not be on that. Our focus will be on their team. When fans get upset," he continued, "all that is a backhanded compliment because they didn't want you to leave. I'm sure Roy knows that. This should be about players, not coaches."
Williams has said this and every season he wants KU to win the title if his Tar Heels aren't the ones to clip the nets.
"I have the greatest love for a place I gave my heart, body and soul for 15 years. I have no idea what my emotions are going to be," Williams said. "I know when I was at Kansas, we played North Carolina in '91 and '93. I said I hated it, but if I was ever going to play North Carolina and coach (Dean) Smith, I wanted it to be at the Final Four.
"I will never play the University of Kansas in a regular-season game. It will have to be a tournament, whether it's the NCAA Tournament or a holiday tournament. But nobody could have more love and try to give more to that place than I did for 15 years. They gave me a chance. They gave me a chance when I had Bob Frederick (as AD) and a chance when I was not exactly a household name. I was barely a name in my own house.
"So I have no idea what the emotions will be. I'm ecstatic for our club right now to be going to San Antonio and enjoy what's going on and enjoy the accomplishments that they have made."
Not many Jayhawks have ties to Williams anymore.
Williams did recruit fifth-year senior Jeremy Case to KU.
"I haven't really talked to him in five years," Case said. "He called me and spoke to me and said he was leaving. I wished him well. I wanted to look ahead, not behind. He had to do what he had to do.
"It was the best decision for him and his family. I don't regret for a minute staying at KU. I've enjoyed playing for coach Self and being a Jayhawk."
Michael Lee, who is on Self's KU staff, played for Williams two years.
"I've thought about it a little bit, not much. I've not seen those guys in three, four years, since they left," Lee said of Williams and staff members Joe Holladay, C.B. McGrath and Jerod Haase.
"It may be kind of awkward, I don't know. I like coach Williams. That game will be interesting for many reasons."