Feature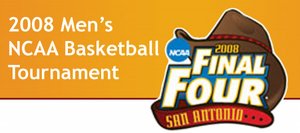 Get your March Madness fix at KUSports.com.
Charlotte, N.C. — Ty Lawson got the ball beyond the three-point arc and reset the offense as the shot clock wound down. North Carolina desperately needed a basket to hold off Louisville's second-half push and keep itself on course for the Final Four.
It used to be an iffy scenario for a team that struggled to close out games a year ago. But this season, the Tar Heels have found ways to win the tough ones - from Tyler Hansbrough's clutch jumpers to beat the Cardinals on Saturday night to last-second baskets and final-play defensive stops during the regular season.
"The team continued to show that when we need to dig deeper, when we needed to play better, we needed to play harder and we needed to play smarter, we did it," junior Marcus Ginyard said after an 83-73 victory in the East Regional championship. "That just shows how good this team really is, how when we get into those situations, we always get ourselves out."
No one has questioned North Carolina (36-2), the NCAA Tournament's No. 1 overall seed, when it comes to talent. But the Tar Heels came into the year with a resume full of shaky late-game performances from last season, most notably a second-half collapse against Georgetown that sent the Hoyas to the Final Four.
In that game, the Tar Heels missed 22 of 23 shots to let an 11-point lead slip away in the 96-84 overtime loss. The Tar Heels also lost four of six games decided by six or fewer points during the regular season. Key contributors such as Lawson, Wayne Ellington and Deon Thompson were freshmen then, while Hansbrough was a sophomore who hadn't even made it past the tournament's second round.
Now, as they prepare to face Kansas in San Antonio, the Tar Heels look like they have grown up. They are 3-0 in overtime and 6-1 in games decided by six or fewer points, including a pair of wins on buzzer-beating shots.
They've also shown enough late-game toughness to turn some close scores into comfortable margins, including holding Duke scoreless for the final 51â2 minutes to win 76-68 at Cameron Indoor Stadium in the regular-season finale.
"They are focused young men," coach Roy Williams said. "They are tough kids. We still don't guard people as well as I would like for us to guard by any means."