Feature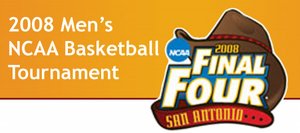 Get your March Madness fix at KUSports.com.
Omaha, Neb. — Kansas University's basketball players towered over their Nevada-Las Vegas counterparts.
None of the Rebels stood taller than 6-foot-8, while the Jayhawks boasted five players that tall or taller.
Naturally, the Jayhawks looked inside first, but no big men scored in double figures in a game KU dominated, 75-56.
"They swarmed our big men inside and got deflections," said KU guard Robinson, who had 13 points off 4-of-5 shooting and 4-of-5 free-throw shooting against the Runnin' Rebels. "They are a scrappy team. It was definitely good to get this win under our belt, exhale a bit and move on to the Sweet 16."
Robinson had had a rough postseason.
He had five points in the first round against Portland State and seven points total in three Big 12 tournament victories.
"I'd not been able to do anything offensively since the postseason started. This was great for my confidence," Robinson said.
Eight of his points came in a 14-3 run that extended a 46-41 lead (with 11:58 left) to 60-44 at 7:49. Guard Sherron Collins contributed the other six points in that surge, which included a Robinson three that gave KU a 53-42 advantage.
"You don't want to get out of character," said Robinson, who thrived the second half when Self switched to a four-guard lineup.
"But at the same time, You have to be aggressive and be willing to step up. We couldn't get the ball inside, so we adjusted. Me and Sherron started driving the ball and were able to get some big baskets for us," Robinson noted.
Road to the Final Four