Feature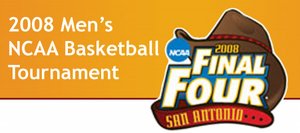 Get your March Madness fix at KUSports.com.
Twelve and 13 years ago, a nation of college basketball fans watched former Kansas University athletic director Bob Frederick get grilled about the NCAA Tournament selection committee's decisions. Frederick served as chairman of the committee then and called the experience, "probably the most rewarding and best time I had professionally."
Now Frederick sees the pairings for the first time on television. Frederick not only takes an interest in where his alma mater, Kansas, gets sent. These days, the fate of Vanderbilt captures his attention even more so. Frederick's son, Brad, is an assistant coach to Kevin Stallings at Vandy.
Father and son watched the selection show along with the rest of the Commodores in Nashville, where Bob is on vacation getting to know his first grandson, Benjamin Robert Frederick.
Vanderbilt is a No. 4 seed in the Midwest and opens against Siena in Tampa and then takes on the winner of a Clemson-Villanova matchup. A Vanderbilt-Kansas game could take place in the Sweet 16 in Detroit.
"My first reaction was concern about Vanderbilt having to play the Villanova-Clemson winner," Frederick said by phone from his son's Nashville home. "I've seen Clemson play a few times, and that's a pretty darn good team. I've seen Villanova, and I think on some nights they are really good. I saw that Kansas possibility. I hope Vanderbilt gets to the place to be playing Kansas."
Fretting over pairings can backfire on teams, Frederick cautioned.
"Like I told Kevin Stallings tonight, the one thing I learned from Larry Brown is you can't worry about who you're playing, where you're playing, what your seed is, you've just got to play," said Frederick, who teaches classes in KU's sports management program. "That's what I told Jim Harrick in 1995 when he was complaining about UCLA being seeded lower than USC when UCLA beat USC twice. The next night UCLA lost to Princeton in Indianapolis in the Hoosier Dome."
Asked to name the source of the toughest grilling he received as chairman of the selection committee, Frederick said, "I don't remember, probably about the ACC with Billy (Packer, or as Al McGuire used to spell his name: P-A-C-C-K-E-R)."
Then Frederick remembered, and the grilling was inspired by an ACC team being left out: "Georgia Tech. I remember calling Bobby Cremins and talking to him about it. He was great. He didn't agree, and he still doesn't, but he was great about it."
Frederick said that when being interviewed on national TV in 1995, he was at the Hyatt Regency in Kansas City, "pitch dark, couldn't see anything but the TV camera, and Billy and Jim Nantz were in Chicago asking me questions. I was pretty nervous then. The next year, they came to Kansas City and we did it in a studio with bright lights. That was much better."