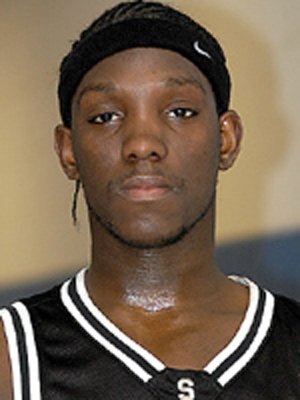 KU Basketball
The Kansas University men's basketball program on Monday received its sixth commitment for the 2008-09 season. It comes in the form of junior college point guard Tyrone Appleton.
The 6-foot-3 Appleton, who is a sophomore at Midland (Texas) CC, chose KU over Iowa State and Kentucky.
"The players, coaches and the tradition are some of the things that stood out to me," Appleton said. "I knew Kansas was the school for me during my last unofficial visit. I will do whatever it takes to win, whatever the coaching staff wants me to do. I just want to help them win a National Championship."
Originally from Gary, Ind., Appleton was ranked as the No. 124 prospect in his high school graduating class two years ago by Rivals.com. This year, he was a preseason NJCAA All-American. So far, the nation's No. 3-ranked juco prospect is averaging 12.5 points, 5.3 assists, 2.3 rebounds and 1.7 steals per game for the 26-3 Chaparrals.
The rest of KU's '08 recruiting class consists of:
-Mario Little - 6-5, 210, G/F, Chicago, Ill. (Washington HS/Chipola (Fla.) CC)
-Marcus Morris - 6-8, 220, F, Philadelphia, Pa. (Prep Charter HS/APEX Academy (N.J.))
-Markieff Morris - 6-10, 230, F/C, Philadelphia, Pa. (Prep Charter HS/APEX Academy (N.J.))
-Travis Releford - 6-5, G/F, Roeland Park, Kan. (Miege HS)
-Quintrell Thomas - 6-8, 235, F, Elizabeth, N.J. (St. Patrick HS)
For more on this story, log back onto KUSports.com and pick up Tuesday's Journal-World.