Feature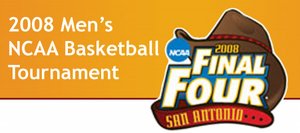 Get your March Madness fix at KUSports.com.
After the game - When the bells of the Campanile ring tonight, you can thank Kim Sedberry and her fellow classmates in the carillon class.
Sedberry, a Dallas senior, signed up for the class earlier this year with about a dozen other students. They take lessons from the university's head carillonneur, Elizabeth Berghout.
In exchange for enrolling in the class, they're allowed to check out keys to get into the Campanille. Sedberry said she checked hers out today in hopes that the Jayhawks would win.
"We thought about it Saturday walking back from Mass. Street, but I didn't have my key," Sedberry said Monday night before the game ended. "If we win, I'll go up there and play the Alma Mater."
Sedberry didn't know if she'd be going straight to the Campanile or going a little bit after KU's win - but at some point tonight you'll here the Campanile bells ring because Sedberry or someone in her class is playing.