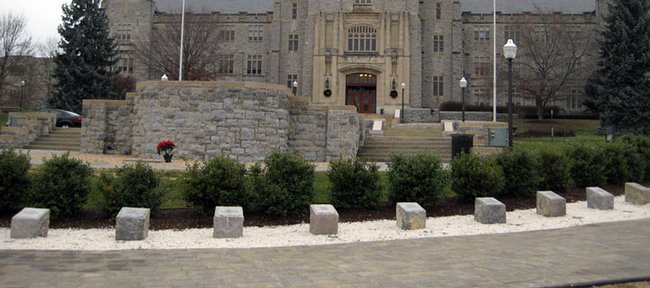 On the street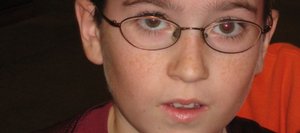 Blacksburg, Va. — Reminders of April 16 are everywhere. Especially at football practice.
A black flag with an orange and maroon ribbon flies from a camera stand above the Virginia Tech practice fields.
A similar patch is stitched to each jersey.
And an old, battered, metal lunch pail sits on the sideline during the Hokies' Orange Bowl workouts. Inside it, are the names of the 32 victims from the April 16 campus shootings.
"The basis of our program is to go out and work hard, and do it every day," said Virginia Tech coach Frank Beamer. "And that's kind of where the lunch pail fits in."
A metal lunch pail has been the symbol of the VT defense since 1995. That season, co-defensive coordinator Rod Sharpless received the original pail from his mother-in-law. She found it in New Jersey, where it first belonged to a coal miner.
Sharpless and fellow co-defensive coordinator Bud Foster decided the pail appropriately symbolized Tech's blue-collar approach to defensive football. Since 1995, a designated member of the Hokie defense has brought a lunch pail to every practice and game. In those 13 seasons, the Hokies have been to a bowl game ever year, and the defense has been tops in the nation twice, while posting 25 shutouts.
Foster now leads the defense by himself. And the abuse a lunch pail takes during a season requires that he find a new one every couple seasons. This year's pail is the sixth in Hokie history.
But it's unique. While past pails reminded players to work hard for their teammates, Tech Linebacker Vince Hall knows his 2007 squad works hard to heal a community.
"After all the stuff that happened, we felt like we could bring a little livelihood around campus," Hall said. "For us to go out and win games and for us to bring life back to Tech, that's the little part we could do. It's the little things that help out the big things."
One Saturday at a time
The VT football season started about four months after Tech senior Seung-Hui Cho killed 32 people and wounded 17 others in the deadliest school shooting in U.S. history.
And for Jay Poole, the healing process did not start until the Hokies opened the 2007 season Sept. 1.
"It was as much a wake as it was a football game," Poole said. "A lot of tears that day."
Poole is the director of the Office of Recovery and Support. The department was formed in the aftermath of April 16, to provide for the special needs of the victims' families and survivors. Next to Poole's desk, a mural of Lane Stadium, the home of Hokie football, hangs on the wall.
"(Football) is a real significant part of the DNA of this university," he said. "The spring game was canceled last year after the event. So, for many friends of Virginia Tech and alums, there hadn't been a chance to get together and mourn. Football became something people could cling to until we could all sort through things together."
The VT community is never more together than during a football game. In Tech's 17-7 season opening win against East Carolina, a sell-out crowd of 66,223 fans packed into Lane Stadium. In a pregame ceremony, 32 large balloons were released to honor the April 16 victims.
"Since the day of the tragedy, the one thing that was here is that Tech people wanted to be with other Tech people," Beamer said. "Of course, ball games are the times when the most Tech people can be together."
And 11 wins later, the Hokies are still uniting their community by the thousands. On Thursday, the ACC champions face Kansas in the FedEx Orange Bowl.
"I've felt a closeness, a togetherness, and a tougher-than-ever approach this year," Beamer said. "I'm proud of what the football team bas been able to do to help this university."
America's team
Football returned a sense of normalcy to Blacksburg, even as the season felt anything but normal to the Tech players.
"We knew that it was going to be such a big impact for our community, for this whole town," said senior wide receiver Josh Morgan. "They basically called us America's team, so we had to go out and perform every time."
The Hokies' final performance comes Thursday in Miami. Poole will be in attendance. Not to remember April 16, but instead to simply enjoy football.
"These guys are going down to Florida to celebrate a great season," he said. "Nobody is ever going to forget what happened here. And they appreciate the fact that these guys are playing for others. But that's not the whole deal now; it sort of felt like it was back in September."
Proof that football is indeed healing Hokie Nation. Still, when the Tech defense carries an old, rusty lunch pail on to the turf Thursday at Dolphin Stadium, it is assurance that healing does not mean forgetting.
"Every time those defensive guys open the lunch pail they know what they are playing for," Poole said. "It's just another reminder of what we have to do. We have to go about our business in a dignified way, so that we're honoring the memory of those that were lost, and doing what we can to support those left behind."
Facts on the tragedy
¢ Seung-Hui Cho killed 32 people on April 16, 2007, on the campus of Virginia Tech in Blacksburg, Va., before taking his own life.
¢ About 7:15 a.m. Cho killed his first two victims in West Ambler Johnston residence hall.
¢ More than two hours later, Cho entered Norris Hall, and killed 30 more people and injured many. Students and faculty were among the victims.
¢ The Virginia Tech review panel stated Cho wounded 17 other people, while six were injured jumping from second-story windows in Norris Hall.
¢ On Aug. 19, 2007, Virginia Tech dedicated 32 Hokie Stones in memory of the victims of April 16. The stones rest in a semi-circle in front of the university's Burruss Hall.
The Hokie is:
¢ Officially, the term for a "loyal Virginia Tech fan."
¢ In 1896, Virginia Agricultural and Mechanical College changed its name to Virginia Polytechnic Institute. It since has been shortened to Virginia Tech.
¢ With the name change, the school hosted a contest to find a new cheer.
¢ The word "Hokie" comes from the first-place cheer made up in 1896 by VT senior O.M. Stull.
¢ Stull said the "Hokie" was a product of his imagination. (See the "Hokie Yell" below)
¢ The birdlike mascot stems from early Tech sports teams being known as the "gobblers."
¢ The HokieBird that represents the school today evolved from a turkey.
Hokie Yell
Hokie, Hokie, Hokie, Hi!
Tech, Tech, VPI
Sol-a-rex, Sol-a-rah
Poly Tech Vir-gin-ia
Ray rah VPI
Team! Team! Team!