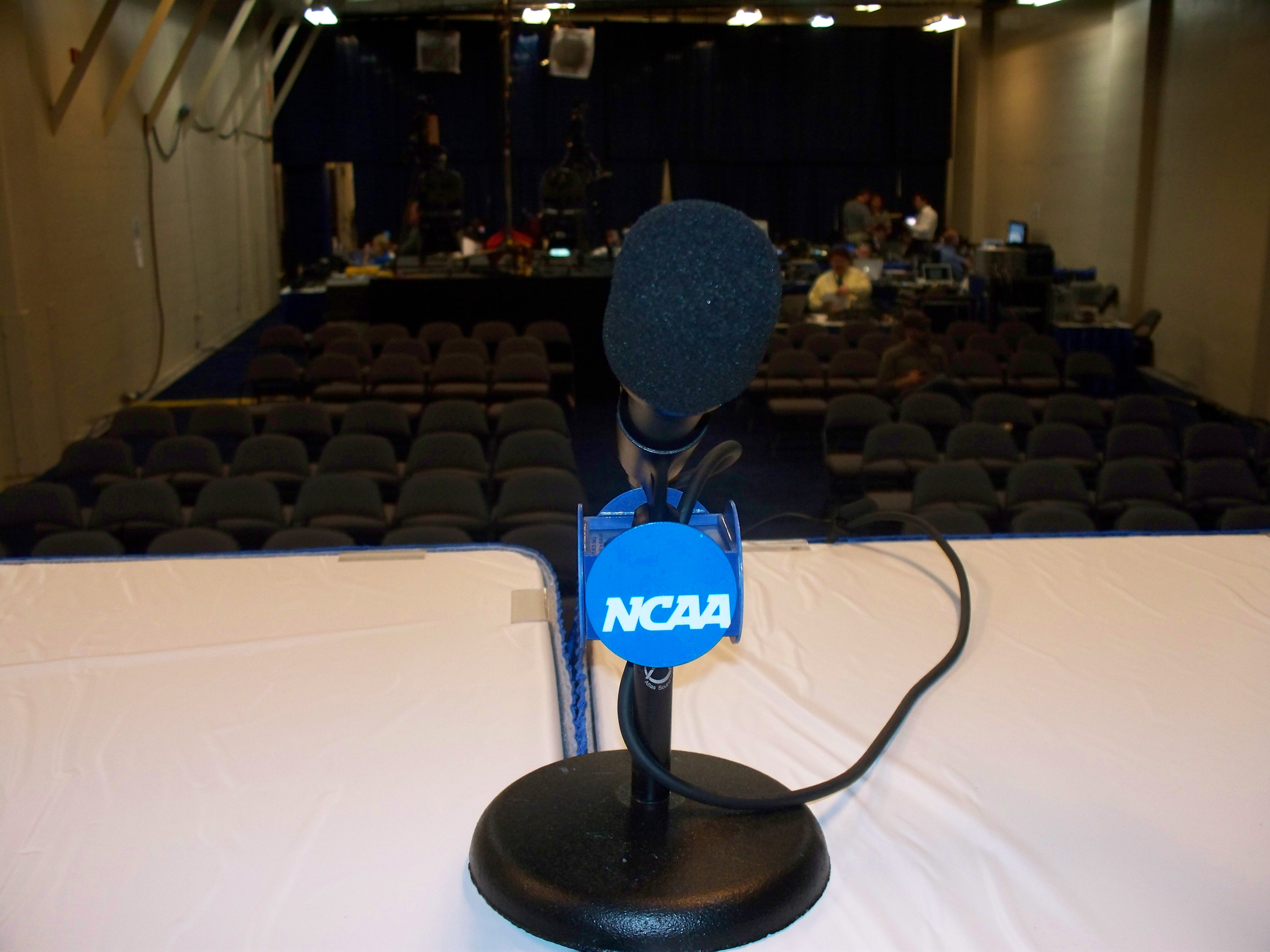 This is the seat.
It's soft, sure. Sometimes comfy. Kinda depends on the circumstances.
This is where Bill Self will sit late tonight. He'll have just walked off the court at Ford Center, as either an as-expected winner over Lehigh, or something else entirely: coach of the first No. 1 seed to ever lose to a No. 16, to go home early from the NCAA Tournament, to dash the hopes and expectations of KU fans, amateur bracketologists and even the president himself.
No wonder guys squirm. One guy's throne is another's hot seat.
"Hopefully it will be more fun than the last time we were here," Self said from this very seat Wednesday, answering questions from a room full of media about President Obama's prognostication that the Jayhawks would win the national championship. "Because last time, in the Big 12 Tournament, we didn't stay very long."
Or the last time KU played in the NCAA Tournament in Oklahoma City, for that matter. KU had lost to Bucknell — like Lehigh, a member of the Patriot League — in the first round.
The actual seat itself isn't all that unusual: The only real differences between it and the 90 others lined up in the room below, are the materials (it's covered in leather, or some synthetic version), and it has the NCAA logo and BASKETBALL emblazoned across the back.
But that's physical.
Professionally, every college coach in America wants a seat at this table, in front of a screen of NCAA logos, behind a microphone with NCAA logos, and answering questions moderated by an NCAA official.
It means you've succeeded. You've made it to the Field of 65, for a shot at a championship. One Shining Moment. Win six games and you hoist the trophy, head home for a parade, achieve campus immortality and receive even more financial security.
Only one coach gets to sit in this seat six times with a smile, though. There's always a losing coach who gets to face the questions, gaze into the three high-powered TV lights, and explain to anyone out there that the kids played hard, gave it their all, achieved great things this past season and — someday soon — certainly will look back over the year and understand that they're winners, even if they had to go home earlier than hoped.
I'll be in the interview room today and tonight, watching as coaches take their turns in the seat. And I'll know how it feels, with one difference.
For me it'll just be a seat.