Mia's Italian Restaurant
1540 Wakarusa Drive Lawrence, KS 66047
785-856-0606
NOTE:

This establishment is now closed. This entry remains for historical records.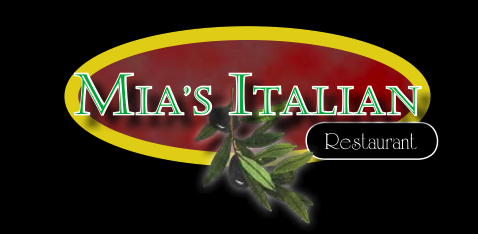 Description
Mia's Italian Restaurant is the latest entry to the medium-priced Italian food market in Lawrence. Located in the former home of Zig & Mac's, off Wakarusa Drive, Mia's offers its entrees in two or three sizes, depending on how hungry you're feeling.
Prices range from spaghetti marinara ($4.49 for the quarter, $7.99 for half and $13.99 for family sized) to $24.99 for the ribeye steak. In addition, the menu also has traditional Italian favorites like lasagna ($6.99 half, $11.99 family-sized), four-cheese manicotti ($7.99 half, $11.99) and chicken parmesan ($8.99, $11.99, $16.99).
A selection of sandwiches are also available for lunch. The restaurant also has a selection of beer and more than 25 different wines. Most of the wines are available either by the glass to by the bottle, with prices ranging from $4 per glass for the house wines to $56 per bottle for the reserve wines.
Delivery is available for orders over $50. The restaurant also offers a gluten-free menu.