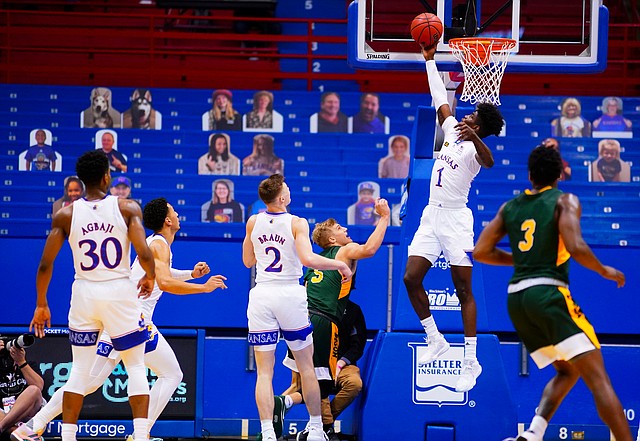 Kansas guard Tyon Grant-Foster (1) rejects a shot from North Dakota State Bison forward Grant Nelson (4) with seconds remaining in regulation on Saturday, Dec. 5, 2020 at Allen Fieldhouse.
Stories this photo appears in:

Kansas junior Tyon Grant-Foster did a lot of memorable things on Saturday to help No. 7 Kansas survive a scare from North Dakota State. But the one that made him smile the most was a block with 10 seconds left that preserved KU's three-point lead en route to a 65-61 victory at Allen Fieldhouse.