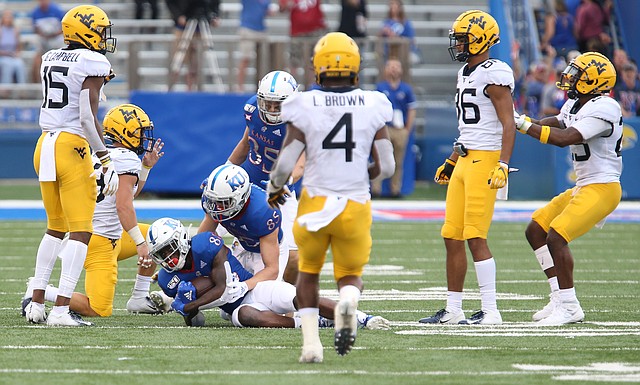 Kansas wide receiver Jamahl Horne (88) falls on an onside kick during the third quarter on Saturday, Sept. 21, 2019 at David Booth Kansas Memorial Stadium. Interference was called on the play and the ball was awarded to West Virginia.
Stories this photo appears in:

It appeared the man known affectionately in college football circles as "The Mad Hatter" had just pulled a quick one in the third quarter of his Kansas football team's Big 12 opener against West Virginia.