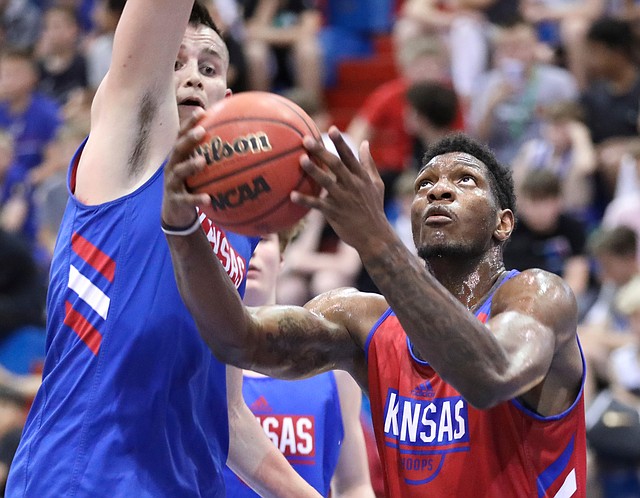 Kansas forward Silvio De Sousa gets to the bucket against Kansas forward Mitch Lightfoot during a scrimmage on Tuesday, June 11, 2019 at Allen Fieldhouse.
Stories this photo appears in:

There was no official box score and no designated stat keeper, but in the case of Kansas junior Silvio De Sousa neither was needed. Tuesday marked the first of two annual Bill Self Basketball Camp games, and De Sousa, now 19 days removed from being declared eligible for the 2019-20 season by the NCAA, was out on the floor in front of a couple hundred campers ready and willing to put on a show.