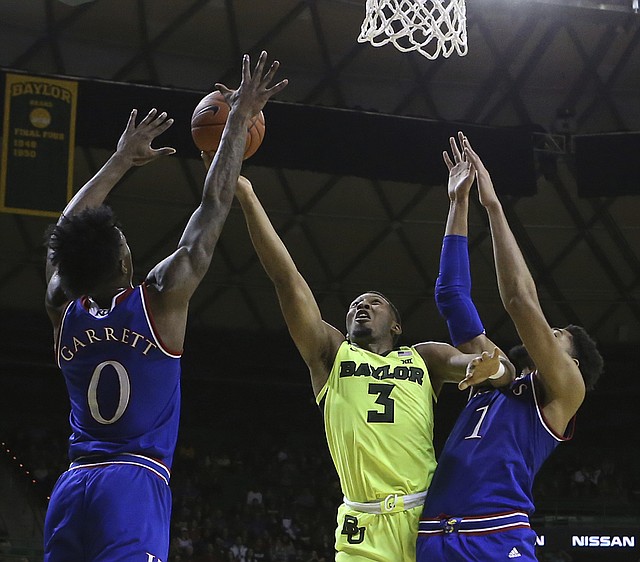 Baylor guard King McClure (3) is fouled by Kansas guard Marcus Garrett (0) as he attempts a shot against Kansas forward Dedric Lawson (1) in the second half of an NCAA college basketball game, Saturday, Jan. 12, 2019, in Waco, Texas. (AP Photo/Jerry Larson)
Stories this photo appears in:

A look at some of the keys for 13th-ranked Kansas in today's regular-season finale at Allen Fieldhouse against the Baylor Bears. By Matt Tait

Waco, Texas — In the midst of his ongoing evolution to become the total basketball player that Kansas needs him to be, Dedric Lawson made some headway in some uncharted territory Saturday afternoon at the Ferrell Center. A redshirt junior, Lawson has proven time and again that he can score from most spots on the floor, drive and spin his way to easy baskets and attack the glass as well as any big man in the Big 12.